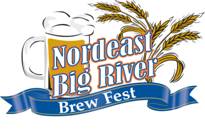 "Celebrating East Side's Community Services and History of Northeast."
East Side Neighborhood Services proudly presents, The First Annual NORDEAST BIG RIVER BREW FEST, held Saturday, October 15, 2011; 1-4 p.m., at the Historic Grain Belt Bottling House, 79 13th Avenue NE, Minneapolis 55413.  Tickets are $25 per person and $30 at the door (includes commemorative event mug.) Limited availability – get your tickets now!  To purchase tickets online, visit www.esns.org/nordeastbigriverbrewfest.  Tickets are also available at Stanley's, Surdyks, River Liquor and Sentyrz; who are all supporters of the event.
An exciting and diverse array of brewers – more joining to support the event daily.  Great beer, great food and great neighbors!  Don't Miss out on the First Annual Nordeast Big River Brew Fest!
Northeast Minneapolis has an incredible history – and beer is deeply rooted in that history!  Serving the Northeast community for 96 years, East Side Neighborhood Services is also part of this history and continues to provide much-needed programming for the northeast community.
All proceeds raised at the Nordeast Big River Brew Fest, will go directly toward programs benefiting over 12,000 low-income children, youth, families, and seniors in our community annually.   If you thought the East Side Wine Tasting was fun, you are in for a spectacular time at this new and exciting event this fall!
To purchase tickets online for the Nordeast Big River Brew Fest, visit, www.esns.org/nordeastbigriverbrewfest
or call 612.781.6011 for more information, to purchase tickets or become a sponsor!