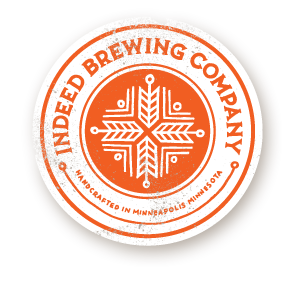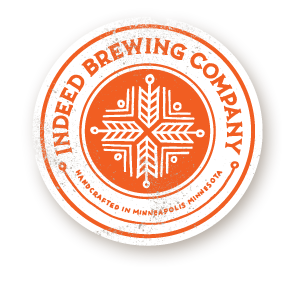 Well this is cool. Add Indeed Brewing to the list of start-up brewery projects for 2012. Three partners, Rachel Anderson, Nathan Berndt and Tom Whisenand plan to launch a 12,000 sq. ft. brewery and taproom in Northeast Minneapolis this summer. Their plans include a 30bbl brewery, taproom and canning line with a focus on hop-forward beers.
…and the person holding the mash paddle? Josh Bischoff from Minneapolis Town Hall Brewery, a great brewer & GABF silver medal winner.
You can read the press release in its entirety below the fold. Cheers to Indeed Brewing!
INDEED BREWING COMPANY TO OPEN BREWERY, TAPROOM THIS SUMMER IN NORTHEAST MINNEAPOLIS
"Hop-forward" brews will be available on site and in restaurants, bars and liquor stores.
MINNEAPOLIS MN, FEBRUARY 6, 2012 — Can three former college roommates and craft beer lovers open a destination taproom and brewery in a vibrant Minneapolis arts district?
Indeed.
"We see life as an adventure and craft beer is the perfect drink to take along," said Tom Whisenand, co-founder of Indeed Brewing Company. "It's something you reward yourself with after you do something great – or something mundane. Either way, at least you're getting it done."
Indeed will brew hop-forward, adventurous beers for adventurous drinkers – think chipotle-smoked porter. Better yet, Indeed will be the only Minnesota craft brewery packaging beer in six packs of 12 oz. cans – perfect for taking along in a backpack, kayak or stashing in the refrigerator.
"We want to make the best craft beers possible, and we want to do it in a fun way – an adventurous way. That means we're going to make beers that defy styles and push the limits," said Whisenand. "But at the same time, we're going to make beers that will be a good reward after a long hike, a bike ride or after 10 hours at the office."
To get there, Indeed brought aboard award-winning brewer Josh Bischoff from Minneapolis' Town Hall Brewery to helm production. Bischoff recently won a silver medal at the 2011 Great American Beer Festival in Denver for his experimental beer "L.S.D." – featuring lavender, sunflower honey and dates – and shared in another six GABF medals during his time at Town Hall.
Indeed Brewing Company will open its 12,000-square-foot brewery and taproom in a century-old building at the heart of the Northeast Minneapolis Arts District this summer. The company plans to self-distribute two flagship craft brews to liquor stores, bars and restaurants, as well as pour pints in its 1,500-square-foot taproom with adjoining patio.
"We want our taproom to be a hub for all things Indeed, like a living room for our brewery," Whisenand said, "so we can invite people in to get to know us and our beer."
The brewery founders — Tom Whisenand, Nathan Berndt and Rachel Anderson – were once roommates at the University of Minnesota and photographers at the Minnesota Daily, the school's student newspaper. The three built media careers of their own in Minnesota and stayed connected through their love of good beer and good people. They said Indeed will be their way of contributing something positive to their home state.
As its summer 2012 opening approaches, Indeed will release more details about its product lineup, taproom opening date and plans for growth.
###
Indeed Brewing Company will open in a refurbished Northeast Minneapolis warehouse this spring and be pouring beer by summer 2012. The brewery, at 711 15th Ave. NE in Minneapolis, will have an initial capacity of 3,800 barrels a year and a canning line that can produce 36 cans per minute.
As an invested member of the community, the company will also donate at least one percent of its annual sales to local and national non-profit organizations as part of One Percent for the Planet, a movement that encourages corporate philanthropy for the preservation and restoration of the natural environment.
FAST FACTS
THE FOUNDERS
Rachel Anderson, Nathan Berndt, Tom Whisenand
THE BUILDING
ADDRESS: 711 15th Ave NE Minneapolis (to be known as the Solar Arts Building)
TOTAL SPACE: 12,000 sq. ft for Indeed
TAPROOM: 2,600 sq ft total (1,500 taproom, 1,100 patio)
TAPROOM CAPACITY: 130
NEIGHBORHOOD: NE Minneapolis in the heart of the NE Arts District of the Logan Park neighborhood
BUILDING AGE: 1914 (98 years)
HISTORY: Tire manufacturer, Sears Roebuck Distribution Center, and Electrical Transformer Manufacturer.
THE BREWERY
BREWING SYSTEM: Specific Mechanical Two-Vessel 30 BBL Steam Heated Brewing System made in Victoria, British Columbia, Canada.
BREWING CAPACITY: Approximately 3,800 BBL
CANNING LINE: Wild Goose Engineering MC-250 Automated Canning Line made in Boulder, CO. Capable of up to 36 cans/minute.
DISTRIBUTION: Self-distribute
FERMENTATION VESSELS: Two 60 BBL & Two 30 BBL
BRITE BEER TANKS: One 60 BBL & One 30 BBL
NUMBER OF EMPLOYEES: 4
THE BREWER
NAME: Josh Bischoff
EXPERIENCE: Professional brewer for more than a decade. Lead brewer at Minneapolis Town Hall Brewery for a total of eight years.
AWARDS/ACHIEVEMENTS: Won a silver medal at the 2011 Great American Beer Festival in the Herb and Spice category for his beer "L.S.D." Shared in another six GABF medals over his career at Town Hall Brewery.