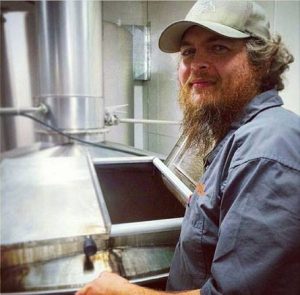 Mention the name New Belgium to sour beer lovers and they will often tell you that La Folie (first brewed back in 1997) was their introduction to the style. Now veterans of brewing up these funky beverages, New Belgium is teaming up with Indeed to collaborate on a kettle-soured beer they are calling Strawberry Fields. It's easy to see where the name comes from (the last collaboration was called Come Together) when you know the history of Indeed and head brewer Josh Bischoff's love of 60s music.
The beer itself will be brewed right here in Minneapolis and it will be brewed with strawberries to compliment the Belma hops which already produce berry notes. The brew date happening this Friday will serve as a homecoming for New Belgium brewers Travis Burge and Matt Pollock. Pollock worked for Indeed before moving over to New Belgium and Burge is a Minnesota native. Pollock considers Bischoff his mentor and one can't help but think this won't be their last collaboration.
Distribution will be limited but the timing will be perfect with this release. A patio beer in May…sign me up.
Cheers!