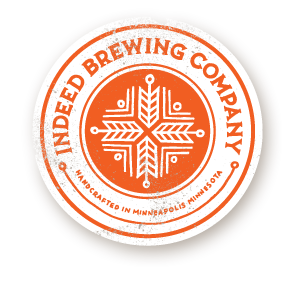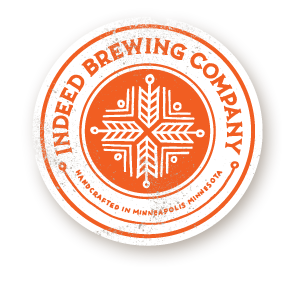 Next Friday, August 10th, Indeed Brewing Company opens the doors to their taproom! Hours are 3-10pm Thurs. & Friday and Saturdays from 11am-10pm. Press release & details below. Glad to see it's ready! To learn a little more about Indeed, check out our profile from last week. Cheers!
MINNEAPOLIS, MN, AUGUST 1, 2012 — Indeed Brewing Company, the much-anticipated Northeast Minneapolis craft brewery start-up announces an August 10 opening of their taproom.

Situated in the heart of the Northeast Minneapolis Arts District, the taproom has an interior seating capacity of 70 and also includes a 900-square-foot outdoor patio space with seating for 45. The company will launch with their two flagship beers Midnight Ryder American Black Ale and Day Tripper Pale Ale. Customers will be able to pull up a stool along the 37-foot custom-built bar, or enjoy a pint from the patio as the occasional train passes only a stones throw away.

"We want our taproom to be a hub for all things Indeed, like a living room for our brewery," co-owner Tom Whisenand says, "so we can invite people in to get to know us and our beer."

The taproom will be open Thursday through Friday from 3 to 10 p.m., and Saturdays from 11 a.m. to 10 p.m. An array of local food trucks will be on-site to offer their unique menu selections, and patrons will be able to eat inside or outside on the patio.

"After working so long to get to this point, we're excited to finally be able to share our beer with everyone," Whisenand says, "and with the taproom, we feel like we have the perfect space to do it."

As the brewery grows, so too will their beer line-up, to include one-time offerings in addition to seasonal and specialty beers.

###

Founded in 2011, Indeed Brewing Company Brewing was founded by friends Tom Whisenand, Nathan Berndt and Rachel Anderson. Their aim was to bring more quality craft beer to Minnesota and have fun doing it. It is this passion for beer and adventure that inspires Indeed Brewing Company to create their one-of-a-kind hand-crafted brews. As an invested member of the community, Indeed donates at least one percent of its annual sales to local and national non-profit organizations as part of One Percent for the Planet, a movement that encourages corporate philanthropy for the preservation and restoration of the natural environment.