It's always fun to see a huge smile on a brewer's face. And rightfully so… Jeremy is holding cans of Miraculum and Royal Raspberry Sour. Look for these starting on  Monday, November 5th.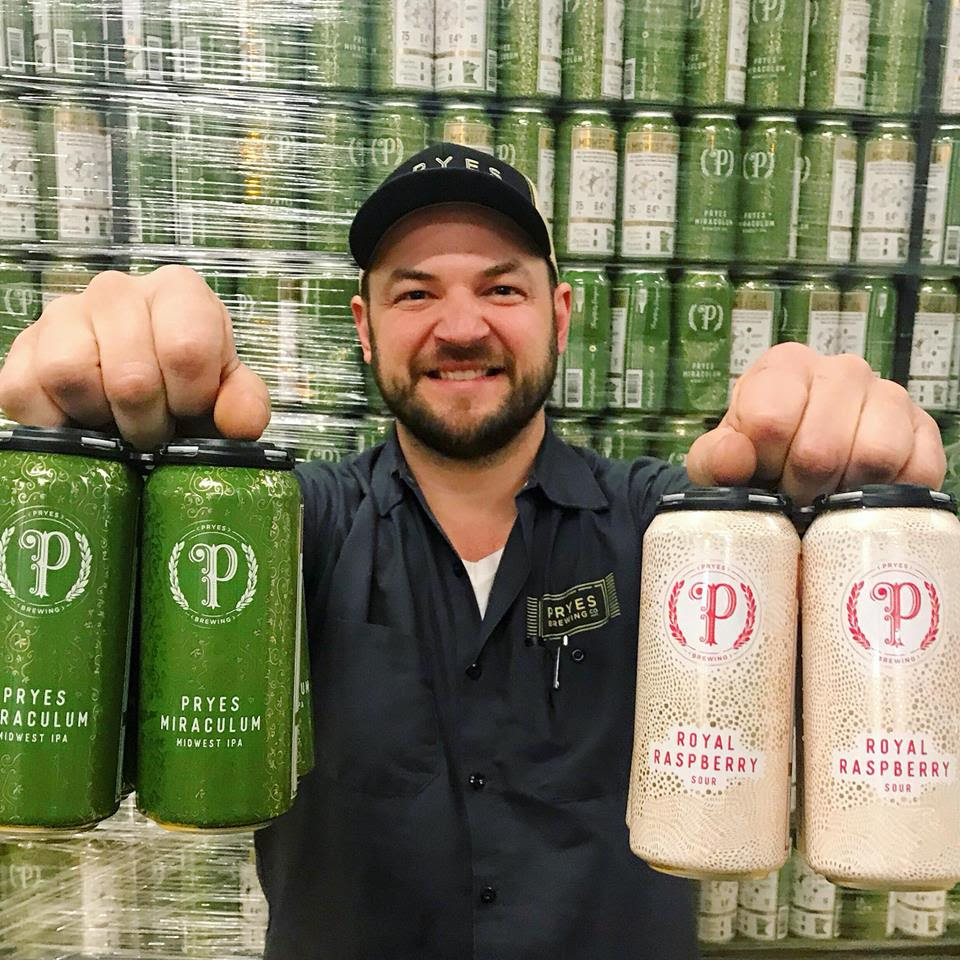 And if gourds and spices are your thing, they'll also be tapping their Imperial Pumpkin Ale.  
This one has been cellaring since last fall. If you'd like to check it out, drop into their taproom this Saturday starting at 2pm.
'I've often loved brewing beers that remind me of the seasons. One thing that always reminds me of the fall time is my grandma's pumpkin pie. Instead of high-lighting the clove pumpkin spice flavors, I wanted to highlight the beautiful flavors from the combination of the whip cream and pumpkin and finally to the crust. We brewed this with natural pumpkin puree, belgium candi sugar and other spices to make this happen. We ended up with a 10% medium bodied beer that has tasting notes that remind us of Pie Crust, Nutmeg, Molasses and cinnamon. – Jeremy Pryes