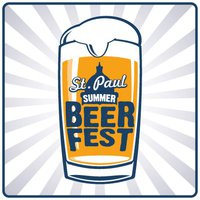 The fourth annual St. Paul Summer Beer Fest takes place this year on June 16th from 2-6pm at the International Bazaar at the Minnesota State Fairgrounds. Beer, food, music, summer… you know the drill. This will be fun. I promise.
On Friday, March 30th, you'll have your first shot at tickets on their website starting at 5pm. Good luck!
Watch this space for more specifics as we get them.