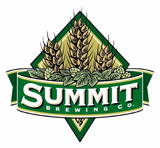 Summit is holding a beer dinner at Amsterdam Bar & Hall in St. Paul. The meal will feature some items from the Amsterdam menu as well as some broodjes prepared especially for the evening.
MENU
Dutch cheeses – Summit EPA
Salad with crouton and shaved aged gouda, crispy onion – Summit IPA
Assorted broodjes and brownies – Summit Horizon, Oatmeal Stout and Maibock
Cost: $65/person
Call 612-285-3112 or email Josh (at) amsterdambarandhall.com to reserve your seat.