A couple notable items from the world of Surly:
1) DWITT (aka David Witt) has been chosen to design the artwork for Darkness in 2009. Click here to check out his work.
2) The BIG, new tanks have arrived and been installed. Take a look at these pics!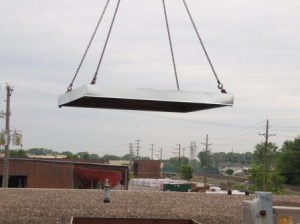 The cap, covering the hole that had to be cut into the roof to accomodate the tanks, is removed.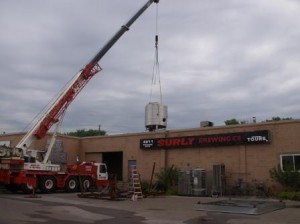 And in go the barrels!