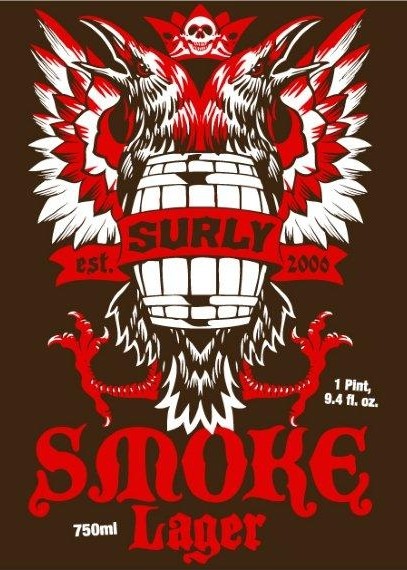 Mark your calendars for Monday as Zen Box Izakaya in Minneapolis plays host to this year's release of  Surly Smoke. Things kick off at 5pm with Cynic, Bender and Furious on tap and 12 oz. pours of Smoke starting at 6pm.
Zen Box will also have a limited menu with signature items to pair with Surly beer, as well as a Double Smoked Pork Tsukune special dish made with Smoke.
About Smoke:
Ebony-hued, Smoke wafts out of the bottle and into your senses, borne on the wings of European traditions, wrapped in American innovation. Lager-brewed, like anytrue Baltic Porter, with smoked malts from Bamberg, Germany, the home of Rauchbiers, then mellowed by oak-aging. Black malt flavors mesh with notes of raisins, plums, figs and licorice with the subtle smoke on the side, for a complex and luxurious, yet silky smooth drinking experience. It's a sipper at Alc. 8.2% by VOL., but everyone knows you can't have Smoke without fire!
What: Surly Smoke 2012 Release Party
When: Monday, Dec. 10 from 5pm to close
Where: Zen Box Izakaya, 602 South Washington Ave., Minneapolis
About Zen Box… I spoke with Lina last week and she emphasized that  Zen Box Izakaya is proud to be a beercentric Japanese restaurant. They serve only Minnesota-made beer and Japanese craft beer, including the Surly offerings mentioned above as well as Hitachino Nest Ginger & White ale on draft as well as Kirin, Sapporo and Asahi, the latter of which is on tap with a special chiller machine from Asahi. They were the first restaurant to bring in this beer on tap, and may well be the only one in the midwest with this chiller.