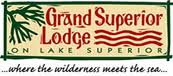 Barring a visit to Boathouse Brewpub in Ely, beer pairing dinners north of Duluth  fairly slim pickings. So if you're in the area on October 26th, you should do yourself a favor and check out the Wild Game and Brewer's Feast at Grand Superior Lodge.
The event includes 13 game items including antelope meat loaf, elk pot roast, and caribou polish sausage. Bo Belanger, head brewer at South Shore Brewery, has been personally providing the beers for the last five years. Bo says his favorite part is actually getting to talk beer with guests.
"[It's] the one-on-one ness," Belanger says. "You can literally go and talk to each person individually and see if you've made an impression with your beer."
Talk beer and enjoy some great food pairings in a great setting? Sounds pretty good! The dinner is available by itself for $50, or there's a 2-night lodging option that includes a beer+bourbon welcome reception (ostrich quesadillas!), a welcome bucket of South Shore brews, and a pretty decent room. That's $250 for two, and last year they came close to selling out the lodging package, so probably worth mentioning early so people can plan (the dinner alone has more availability).
Saturday Buffet-Style Dinner – October 26, 2013
6:00PM Appetizers | 7:00PM Dinner
$50/per person, including a selection of seasonal beers from South Shore Brewery
Reservations required: 800-627-9565
SATURDAY DINNER MENU

Appetizers

Whole smoked pheasant, Minnesota sourced cheese & seasonal berry display
Char broiled Caribou polish sausage kabobs/ with a lingonberry butter reduction
Sugar maple smoked Lake Superior herring white creamy chowder
Grilled Venison London broil fondue with lodge baked crostini & roasted Minnesota sweet corn & herbed Boursin cheese sauce.

Entrees:

From The Land

Chef carved American bison prime rib, encrusted with fresh garden herbs, garlic and horseradish. Wild onion chive au jus and fresh grated horseradish
Slow braised hunter's style Montana wapiti (elk) pot roast. Hmmmm Grandpa's recipe!!!!!
Antelope meat loaf with wild mushroom gravy.

From The Air

North Dakota pheasant breast stuffed with dried cranberries, wild rice, "Caves of Faribault blue cheese, leeks & lodge garden grown herb butter sauce.
Drunken Duck Breasts…."Castle Danger Ale & Minnesota Honey soaked breast of Duck wrapped in apple-wood bacon roasted to medium with blackberry jalapeno jam.
Chef carved Minnesota free range "Ferndale Farms" organic breast of turkey

 From The Sea

North woods walleye stuffed with white Wisconsin cheddar, scallions, fresh tomato, fresh thyme & wild rice. Dusted in wild rice flour
Char Broiled Lake Superior trout filets on a bed of roasted autumn maple syrup roasted acorn squash & fresh blueberries.
Honey Brown sugar grilled cedar planked Lake Superior whitefish.

In addition to a variety of side dishes and Splashing Rock's own selection of  table side prepared desserts

Menu subject to change.

From Bo (please excuse any typos!)

NUT BROWN ALE 5.0-5.5 % BY VOL 17.4 BU's

Don't be intimidated by the rich walnut color. This beer is really not heavy at all. It is very smooth with no bitterness, and has a real warming, nut-like flavor and aroma. Brewed to match a traditional English mild, it has carbonation levels that are more American. Our "flagship" brew, it's a very social drink and goes great with all types of food.

NORTHERN LIGHTS CREAM ALE "ALE BREWED WITH HERBS" 4.3 % ALC. VOL. 10.8 BU's

The South Shore Brewery continues its dedication to innovative and progressive beer styles. As a cream ale it combines the features of a lager ( crisp and smooth) with the best of an ale (fruity and complex) into one beer. We've also added 5 % oatmeal and 16% white wheat for a round, smooth flavor and mouthfeel. There is a very slight hop presence. Additionally, we've introduced a blend of herbs into the finished product which enlivens your senses with a unique refreshing taste.

AMERICAN PALE ALE 6.30% ALC BY VOL. 55 IBUs

There are two things that distinguishes this pale ale from our standard pale. First is the color. We've made some minor deletions in some dark caramel malt and the most obvious is that we poured the hops to it. Much like our India Pale Ale as bitterness goes, however this beer features Northwest American bittering and aroma hops, Pallisades and Simcoe. (The IPA featured English style hops). Not for the faint of heart. A bold assertive brew with distinguishing citrus smells and flavors from the hops. Yet the malty sweetness is there enough to provide flavor stability.

APPLEFEST ALE approx. 5.0 % alc. by wt., 6.25 % alc. by vol.

A seasonal beer with very special significance. This beer honors those diligent folks that call this place, our Bayfield peninsula, their home. Especially those who have chosen an agricultural way of life. Its production is reserved for the time of harvest and showcases the pride these people have in one's accomplishments. It also only comes about once a year. Inspired by Bayfield's renowned Applefest, which is celebrated with extraordinary fanfare, the South Shore Brewery shares in the moment through this brew. Combining the flavors and aromas of locally produced honey, apple cider and specialty malts, we have produced one of the most unique products to be sure. Because of the generous amounts of honey, the special maturation process with the apple cider and the unique flavors of malt, this brew is indefinable in conventional beer terms. It has characteristics of beer, mead and champagne. Our brewer encourages you to cellar a bottle or two for special occasions.