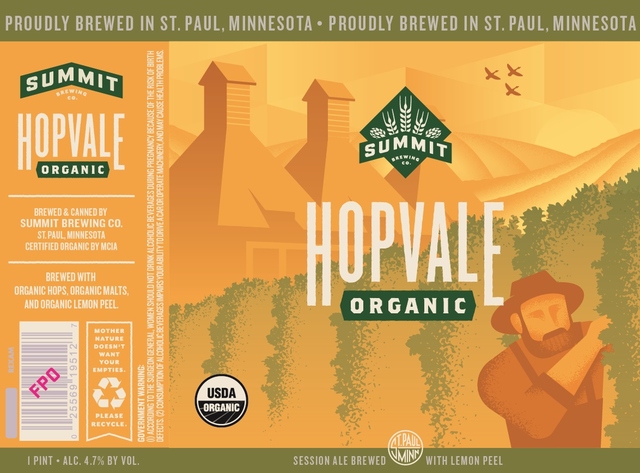 Mark your calendars for April… today Summit announced a new year-round certified organic ale, Hopvale Organic Ale. They're referring to it as a hoppy sessionable ale (4.7% abv) breed with organic malts, hops and lemon peel. They have my attention! According to Summit, this will be their first year-round beer available exclusively in four-pack 16 oz. cans and on draft.
Summit's last venture into organic ale cane via brewer Gabe Smoley's Unchained 12: 100% Organic Ale back in 2013.
More details forthcoming!