Jace Marti from Schell's dropped me a note with the lowdown on their 8th and final beer in their 150th
Anniversary Draft series. It will be released on Ted Marti's (brewmaster/president) birthday, October 10th, and is called 1905 V.T. That's short for Vacuum Tonic, but the government won't let them call it that…
Here's the lowdown on 1905 VT:
Billed as "The Anchor of Perfect Health", Schell's Vacuum Tonic was a malt tonic produced from 1905 to 1914. This non-intoxicating, health beverage was almost as nourishing as food, and was superior to anything on the market according to a 1905 article by the New Ulm Review announcing its release.

Special vacuum sealed, glass enameled steel fermentation tanks were used to prevent any atmospheric contamination and compel the retention of the full strength of malt and hops used.

Flavor Profile

Schell's 1905 V.T. is dark brown in color, and medium bodied. A predominate roasted malt sweetness with hints of caramel and dark chocolate. Low hop bitterness and a dry, lingering finish.

Specs

Original Gravity: 15.0 Plato
International Bitterness Units: 25
Standard Reference Method: 33
Alcohol By Volume: 6.4%
Here's a photo of the fermenters used to make Vacuum Tonic as well as an advertising piece. Pretty cool.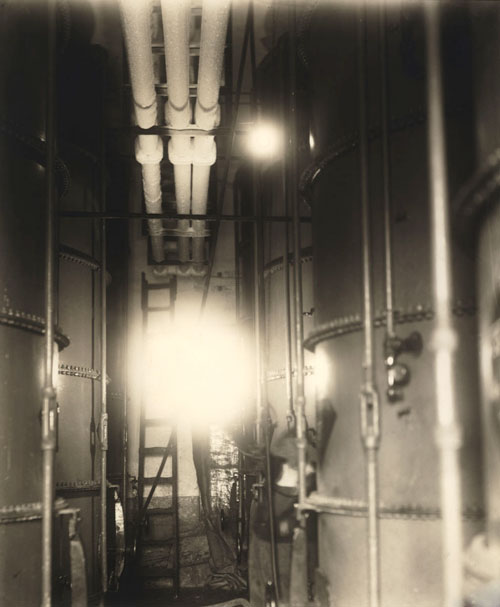 This is the last beer in the series, and online voting is still going on to pick the anniversary beer for next year.