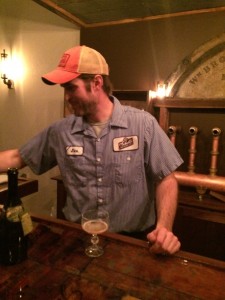 New Ulm is a charming city, one that seems almost lost in simpler times. The city is home to one of the most respected breweries in the country, one that has survived the Dakota War of 1862, the Civil War, Prohibition, and The Great Depression. In fact, Schell's is the second oldest family owned brewery (D. G. Yuengling & Son is the oldest) in the country.
But if you think that Schell's is stuck in that time period, think again. Jace Marti (who is next in line to run the brewery) has his eyes set on opening an all sour brewery and taproom on the north side of town that he will call Star Keller. This will be the first all sour brewery and taproom in the state of Minnesota and let me tell you, it's beautiful. It's every bit steampunk and like nothing you've seen even up here in the cities. "Everything in this brewery is from the original brewery" says Jace.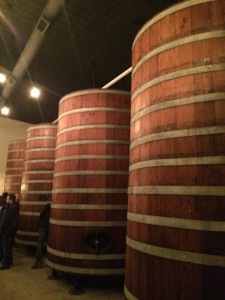 This includes a boiler from 1885, the original copper kettle for the base of the bar, ten cypress tanks, picnic boxes that make up the bar top, some old wooden ladders, a wall of weathered tin, some old taxidermy, and much, much more. Those cypress tanks along with all the fittings cost the brewery $3,437 eighty years ago this coming May. Which by the way is the target opening date. "We're aiming for a May 1st opening which marks the 80th anniversary of those tanks" he says. Oh and that tin that adds a ton of character to the space, that was given to the Marti's as a gift from the family of one of their barrel coopers from back in the day. Literally everything in this new space has a story.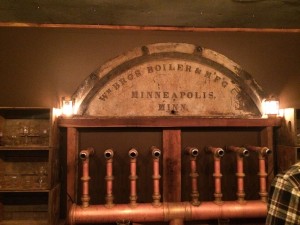 This brewery and taproom will serve sours exclusively made at the brewery. This lineup will be diverse and there will be 8 beers on at any given time. "We want to have a core lineup eventually" says Marti. "We'll put tanks on a two year cycle for blending."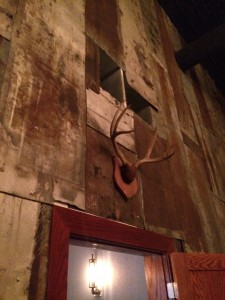 Yes, you read that right. Expect to see some Lambic and Flanders styles to go along with all of those excellent Berliner Weiss brews they've been putting out in the Noble Star Series. The taproom itself will have a capacity of 40-50 people. There is also a kitchen in the taproom where Jace hopes that local chefs will be able to play with the flavors in his funky brews and help to create a "local" experience. One thing is certain, this place is going to be a hit and will be well worth the trip for those of us up here in the city.
May can't get here soon enough….
Cheers!