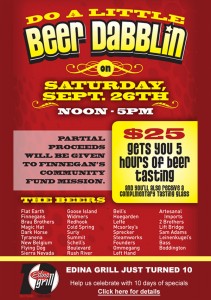 Check out Groveland Tap for their upcoming sampling of beers.
$25 gets you 5 hours of beer tasting, a complimentary tasting glass and the warm glow of do-gooding (partial proceeds of the event will go to Finnegan's Community Fund).
Click on the image for a (readable) listing of all the breweries that they'll be pouring beers from.