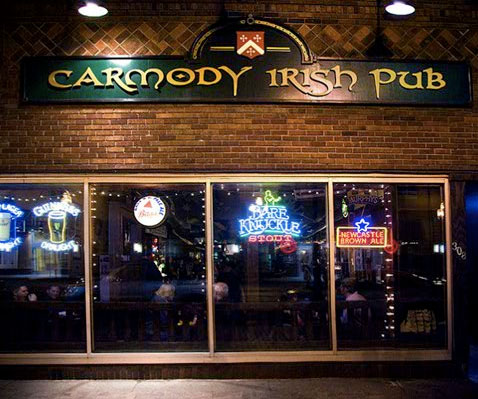 Nestled between North Shore brewing giant Fitger's Brewhouse, and their offshoot, Tycoons Alehouse, sits a comparatively smaller and less renowned pub. Carmody Irish Pub sits just three blocks from Fitger's, and is definitely worth a visit if you find yourself heading north.
Carmody is a very small brewing operation, with a brewing setup that only yields 2 1/2 barrels per batch. With such small batches, it's no surprise that when I asked what was on tap during my visit, the bartender had to check the beer menu for the day to remind himself which beers and how many different beers were available on the day of my visit. They have four permanent beers in their lineup: Tipplers Golden, Agnes Irish Red, Scanlon IPA, and Famine 47 Irish Stout. The rest of their beer lineup changes on regular basis.
Carmody doesn't open until 3pm, but they stay open until 2am with live music six nights a week. Their menu is simple, with a couple of sandwich options, a handful of wrap choices, and soup. In addition to their own beers, they also serve a variety of imported European beers and Irish whiskeys, as well as a collection of regional and micro brews. Owner Eddie Gleeson says that they plan to shuffle their guest beer taps to all Minnesota taps in the near future.

Eddie's wife, Liz Gleeson, spends her days in the Carmody basement brewing beer, while her husband Eddie heads up the business end of their pub. It's obvious when first meeting Liz that she loves her job. She glows when she talks about her involvement in a business dominated by men, and proudly displays her pink boots from the Pink Boots Society, whose mission is to encourage women in brewing – whether it be professionally or as a hobby.
Her enthusiasm for brewing is clear, even as she highlights the perils of being a smaller brewery. She points out that three of their fermenters are temperature controlled, while two are not. She says that they got such a great deal on the other two that they had to buy them anyway and figure out a temperature control system later. Gleeson now has these two fermenters hidden within a box of sheet insulation. An air conditioner pumps cooled air directly into this insulated box – creating a makeshift cold room. Solutions like this are a regular part of being a small brewpub.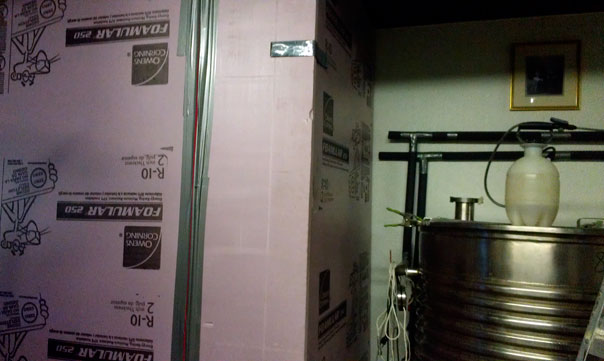 Even with only brewing small batches, Carmody is on the cusp of expansion. They are planning on opening a second location in Two Harbors on October 1. Gleeson says that they aren't just building a bar, but that Two Harbors will have all of the aspects of Carmody that people have come to expect.
"Our goal is to bring craft beer and a new music scene to the North Shore," said Gleeson.