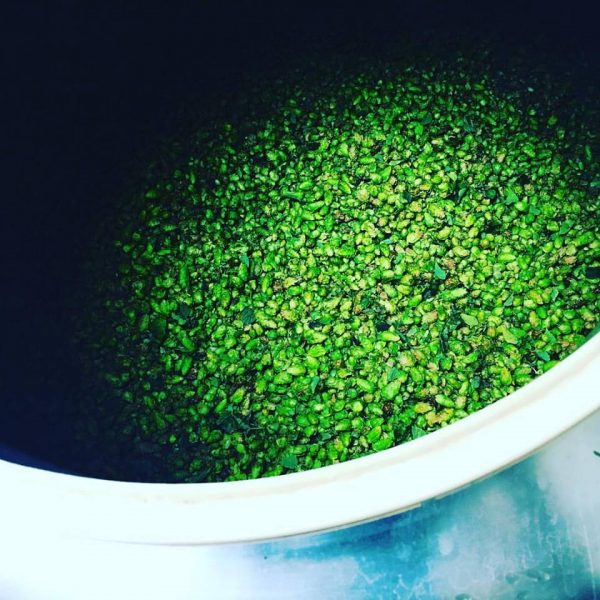 Fresh hop beers are very popular these days, and the folks over at Town Hall take their hops seriously. This is why they are hosting the fourth annual Fresh Hop Fest on October 22nd from 1 – 5 pm at the bowling alley in south Minneapolis.
Fresh hop beers are expensive to make in that the demand is so high for them, and the timing (should be used within 24 – 48 hours) from bine to brew kettle is so crucial. The hops are in fact still wet (and can be quite a mess) so brewers need a larger volume of them than with dry pellets. We'd actually be better off defining these as wet hop beers.
The brewery itself consistently brews one of the best fresh hop beers every year, and they enjoy celebrating with other breweries—local and national. Fresh Hop 100 and Fresh Hop Dry will be available along with offerings from Badger Hill, Bad Weather Brewing, Castle Danger, Dark Horse Brewing, Indeed, Founders, Lagunitas, Sierra Nevada, Northbound Smokehouse, Odell, Lift Bridge, North Loop, and more.
Tickets are available for $7, but you'll need tasting tickets ($2 each) if you want to enjoy the beers. VIP tickets are the way to go for this event. They'll run you $37—but you get unlimited tastings, a tasting glass, exclusive VIP beers, a game of bowling, and a t-shirt.
If you're a fan of hops, you should really check this out. These beers are only available once a year.
Saturday, October 22nd from 1 – 5 pm
Town Hall Lanes
5019 S 34th Ave
Minneapolis, MN 55417