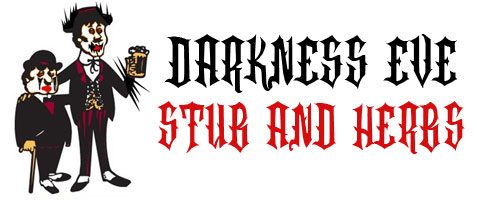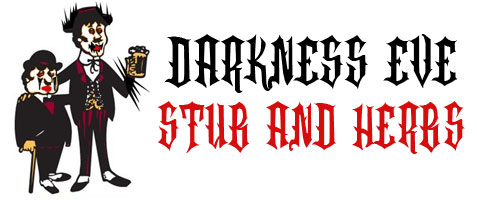 Starting at 8pm, Stub & Herbs will celebrate the eve of Surly Darkness day with a whole lotta' Surly and a whole lotta' dark beers. Here's the list thus far, along with 5 minutes of Photoshop madness just because I love you.
Surly:
Darkness 2012
Darkness 2013
El Hefe Negro
Damien 2013
Syx
Seviin
SurlyFest
Dumpster Fire
Deschutes:
Black Butte XXV
Abyss 2012
Abyss 2013
Goose Island:
BCS
Big John
Green Flash Double Stout
Indeed Haywire
Founder RIS
Fulton War and Peace
Grand Teton Black Cauldron
New Holland Night Tripper
Odell Lugene (nitro)
Stone WootStout
Clown Shoes Porcine
Ommegang Take the Black
Brau Brother Ivan the Great (cask)
…maybe 1 or 2 more as well. Enjoy!