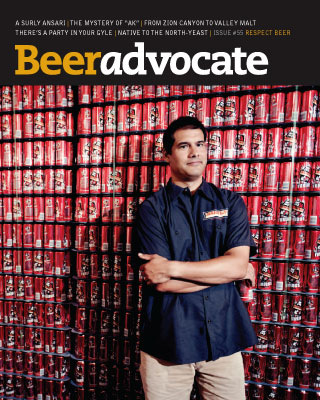 "Yeah, BA mag is about to look a whole lot sexier; inside and out."
Of course they seem to be referring to their move using a perfect bound binding for the magazine and some new columns, but whatever. One of or Minnesota breweries is represented on the cover along with a metric shit-ton of Furious cans. Color me impressed… or at least thirsty!
Do beer bars still get free copies of the magazine? I haven't seen it in ages and don't subscribe.