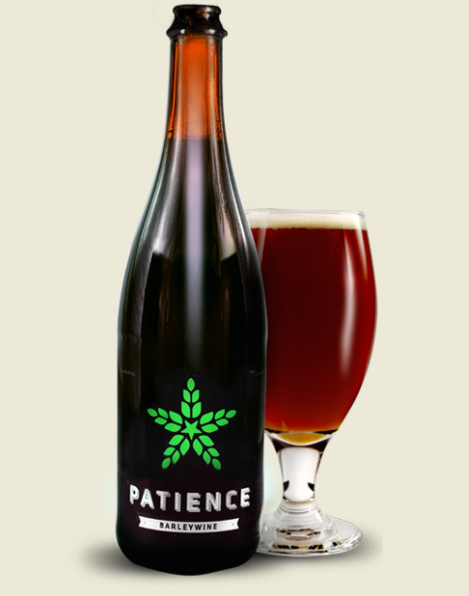 I blame Fulton for this one. Ever since the name of their latest Garage Series beer passed through my head, I've had Guns N Roses "Patience" in my head. And unfortunately for me, that song is as sticky as George Harrison's "Got My Mind Set on You." Yeah, sorry about that.
In any case, Fulton has a new one that's guaranteed to put a little warmth in your cold hearts. Patience is a barleywine that weighs in at 13.2% abv and 88 IBUs. Supposedly the weather is going to be nice this weekend, so head on down to Fulton after 12 noon and check out their new beer. They'll have it on tap ($6/10 oz pour) and in bottles to go ($15/750mL).
This is an extremely limited beer – Fulton's smallest bottling run, in fact. They did just over 200 cases, so get them while you can. Liquor stores will receive small quantities next week and you'll see a few kegs around town as well.
And now… my Opus. Please sing along.
1, 2 , 1, 2, 3, 4…

*Annoying whistling.*

Fricking cold and I need a beer
Don't want to go outside
Dude let's go to Fulton on Saturday
I hear they got a new barleywine
Hope it tastes real good
There is no doubt
I want to drink it now

Hey buddy, take it slow
This beer's 13 ABV [13.2% actually]
Lets go get a 750 of Patience
Hey Bucko drink it slow
It might just blow your mind
All we need is just a little Patience

etc.