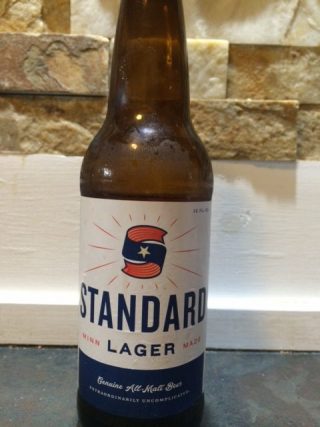 Easy drinking lagers are hot right now in the craft beer world, and Fulton just made a solid statement with Standard Lager. It's actually a "brand" rather than just a new beer, similar to what Firestone Walker did with 805 Beer.
It's an all-malt American lager (which means that they don't use adjuncts such as corn) that's clean and balanced—perfect for the grill, fishing off the dock, or the last few weeks on the patio.
This will be available in stores (12 packs) across at all of their accounts beginning in October.