Target Field hosted its annual Taste of the Twins event again ahead of the Home Opener and they are going big on "local" as per usual. Here were some of my favorites: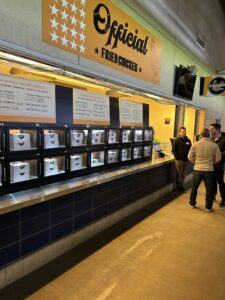 Official Fried Chicken (Section 133) is serving a number of items in right field. Four pieces of fried chicken, chicken tenders, a chicken sandwich, and fries. Stick with the classic four piece here and pair it with a Surly Hell.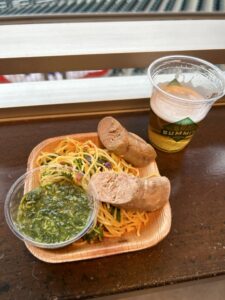 Union Hmong Kitchen (Section 127) is turning up the heat with their Kramarczuk's Hmong Sausage and Khao Sen Rice Noodle Bowl. Chilled noodles are dressed with a sweet chili vinaigrette, fresh herbs, and cabbage slaw. Chef Yia Vang's influence is all over town these days and the Twin Cities are much better for it. This dish plays well with Twins Pils from Summit Brewing.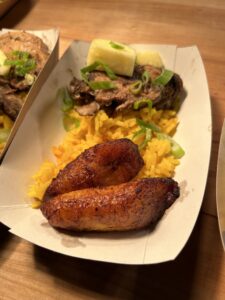 Soul Bowl (Section 113) is offering a Gong Jerk Chicken Bowl which consists of chicken thighs slathered in pineapple jerk sauce—along with plantains—all resting on a bed of yellow rice. Go to bat with a Sweet Child of Vine from Fulton, it's a flawless match for spicy food.
Cheers!