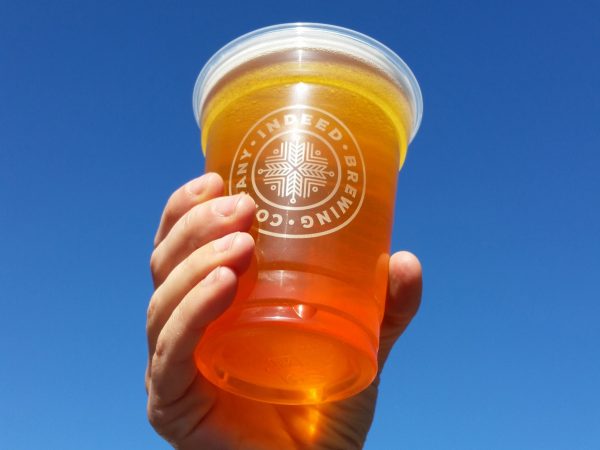 Do you like hops? How about fresh, straight from the bine Mosaic hops? Indeed has a hookup for you. Starting this week, you'll find their Fresh Hop Ale at bars and restaurants around the Twin Cities. Indeed's head brewer Josh selected these hops in September, they arrived at the brewery shortly thereafter, went right into a brew and now the beer is ready for your imbibing pleasure.
The folks at indeed tell us that the beer brings flavors of "dank, resinous hops" with some citrus and stone fruit. Look for a golden beer with a rocky head and plenty of hops in the nose.
Enjoy!
Find Fresh Hop Ale at all Red Cow locations, all Blue Door Pub locations, Pizza Luce Downtown, New Bohemia NE, Sporty's Pub & Grill, The Unofficial, Up-Down, Stub & Herbs, Ray J's NE, Reverie Cafe & Bar, The Bulldog Uptown, Mackenzie's, Sweeney's Saloon, Sea Salt, Grumpy's NE, Muddy Waters, Dark Horse Bar & Eatery, Ox Cart Ale House, Buster's on 28th and Smack Shack.