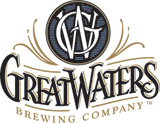 In addition to wine and spirits, our friends at Great Waters will be providing beer for the 7th annual Taste of the Twin Cities Originals event at TCF Bank stadium in Minneapolis. The event takes place on July 26th from 6-9pm. Tickets are $50 and include a Riedel crystal wine glass and 21-course food and wine pairing from Twin Cities Originals restaurants. Tickets are available at TwinCitiesOriginals.com. More details below.
7th Annual Taste of the Twin Cities Originals Event Serves Up the Spirit of Twin Cities Dining
Local food and drink event at TCF Bank Stadium exhibits Minnesota's culinary niche
MINNEAPOLIS (July 2, 2012) – The Twin Cities Originals present the 7th annual Taste of the Twin Cities Originals event at TCF Bank Stadium on Thursday, July 26 featuring the finest in hometown food and drink from renowned Twin Cities restaurants.
The local tradition celebrates the gastronomic identity of the Twin Cities with new dishes and samplings from 21 of the best local and independent area restaurants. The event also features an assorted drink roster that includes locally brewed craft beer tastings from Great Waters Brewing Company, Bacardi OakHeart cocktail samplings and a highly anticipated tasting of more than 15 wines from around the globe.
"Essentially, the event welcomes the community into all 21kitchens of the Twin Cities Originals' members at the same time in the same place, making it the ultimate culinary tour of the Twin Cities conveniently wrapped into one night," said Dave Jarvis, president of Twin Cities Originals and owner of Afton House Inn. "The Taste of the Twin Cities event absolutely demonstrates why the Twin Cities has become a reputable culinary hub as well as recognizes the local chefs and restaurants that work to preserve it."
A portion of event proceeds will benefit Twin Cities Originals charitable partner and sustainable seafood program Fish Smart, a Minnesota Zoo program. The event will also feature live music and local celebrity personalities Randy Meier from Fox 9 News and Dave Dahl from KSTP Channel 5, as well as a Best Food, Best Wine and Best in Show competition and a $100 Twin Cities Originals gift card drawing.
The event will run from 6 p.m. – 9 p.m. in the DQ Club Room at TCF Bank Stadium. Tickets are available now online at TwinCitiesOriginals.com.
Admission is priced at $50, an $80 dollar value.
Tickets include a complimentary Riedel crystal wine glass to accompany the 21-course food and wine pairing. Purchase in advance, as tickets are limited.
Sample dishes from Twin Cities Originals' 21 member restaurants at the event: 5120 Restaurant & Onyx Bar, Afton House Inn, Barker's Bar & Grill, Biella, CURRENT, David Fongs, Eden Avenue Grill, Great Waters Brewing Co., Lake Elmo Inn, Luci Ancora, McCoy's Public House,  Murray's, Rudolphs, Sail Away Café, San Pedro Café, Santorini, Scusi, Spill the Wine, St. Clair Broiler, Swirl Wine Bar and Woolley's Steakhouse.
About Twin Cities Originals
Formed in 2002 by a group of local and independently owned restaurants, Twin Cities Originals fosters an environment in which independent Twin Cities dining establishments can grow and flourish while preserving the identity of the Twin Cities culinary experience. Together, the 21 restaurant members communicate their passion for food through unique local flavors that characterize the true essence of Twin Cities dining. For more information, please visit www.tcoriginals.com.