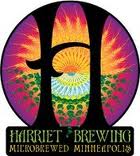 "Rauchfest 2011," a one-day festival featuring Beer, Food, Art and Live Music on Saturday, September 24. Located at 3036 Minnehaha Avenue in Minneapolis will be the host site featuring live amplified music including New Primitives (Reggae/Rock), Butanes Soul Revue (Blues/Jazz/Rock), High Strung String Band (Bluegrass), Blue Soul Caravan (Folk), and a DJ from Harriet Brewing will be playing vinyl in-between sets.
A single batch of Rauchfest, a smoked Oktoberfest lager, will be brewed and on tap for this special festival. The brewery will also reintroduce their cold-weather beers: Divine Oculust and Dark Abbey. A total of six Harriet beers will be available throughout this engaging event for the Longfellow neighborhood and surrounding area. There will also be non-alcoholic beverages from Dandelion Kitchen, Rauchfest brats and vegetarian options from Seward Co-op, Rauchfest buns from Sun Street Breads, Reubens and smoked brisket from Stanley's and more. Live painters, fire spinners, glass artists and various other arts and craft vendors will be participating throughout the day.
First 250 tickets sold at the Brewery (not online) include a collectible Rauchfest 2011 glass from Harriet Brewing.
Tickets
General Admission tickets are $15.00 and available at Harriet Brewing or online.
Each ticket includes a Harriet beer of your choice.
After September 1, 2011, ticket price will increase to $20.00