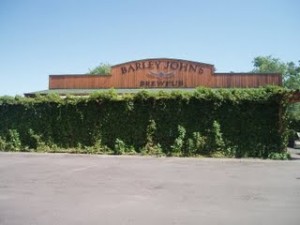 If you don't mind getting your hands dirty for a good cause (beer is always a good cause) then head over to Barley John's and help them harvest their hops.
Every year at about this time, the hops we have growing on our patio need to be picked so we can put them to good use.

Monday the 1st, as we welcome our Oktoberfest, we will be picking our hops. Anyone interested is welcome to join us, and for your help, we'll pour you some free beer as you work.

Stop by any time after 3pm and join in. Our brewer will be on the patio most of the day, picking our Cascade and East Kent Goldings stock hops.

The harvest is destined to dry hop our Winter Ale, which we will be cellaring away until the snow flies. It will be a little taste of summer's bounty in the throws of winter's worst.