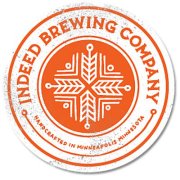 Thanks to new MNBeer contributor David Duffey for this one. David joins a handful of new contributors whose work you'll see over the coming months. We're glad to have them onboard and feature their work! -ryan
If Quincy Street, from its intersection with Broadway, north to 15th, were anything but a patchwork of asphalt, concrete and bricks it would feel out of place. The work of resident artists spills from the warehouse studios lining the street and a smooth, manicured surface just wouldn't be the same. Indeed Brewing sits wedged at the end of this rugged brick road, bound by railroad tracks to the north and east and opening to the neighborhood to the west.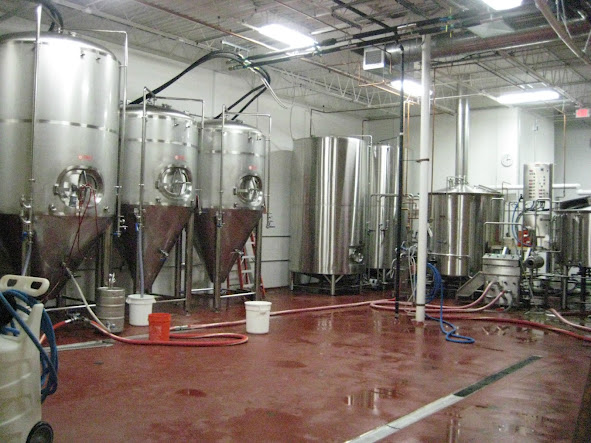 A work in progress
I made my way to an open garage door, around a pickup half-full of wet grain when I was greeted by a smiling Tom Whisenand who may have sweat more in his life than he had that afternoon, but no one would have suspected it. The place was a mess. He apologized for the mix of grain, and water  which covered the floor but enveloped the brewhouse with the fresh smell of a young beer. This was the first of two batches being brewed that day – the third batch ever prepared on their equipment – and plans had been interrupted when grain clogged their system and made pumping the fledgling brew to the fermenter challenging, to say the least. Brewer Josh Bischoff explained that they were still discovering the nuances of their equipment and he already had a solution in mind for the next batch.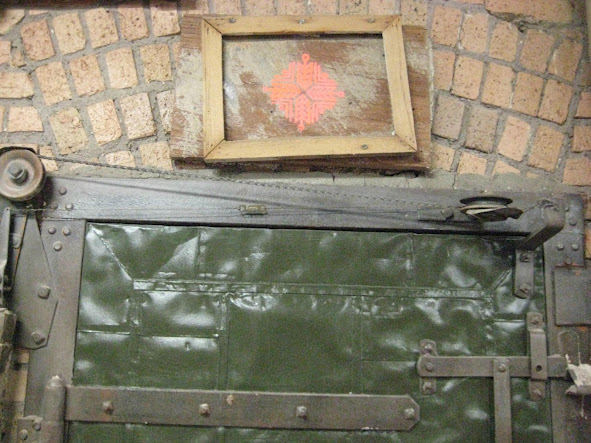 Despite the circumstances they were in their element and visibly enjoying themselves, and why not?  After securing their space in January of this year, enduring months of planning, paperwork and construction they were finally making beer.
Rachel Anderson met me in what would soon be their canning facility (the equipment had yet to arrive) and guided me through the rest of the expansive facility. The exposed brick, heavy doors and purpose-built structure of the 98-year-old building contrasted nicely with the stainless steel brewing equipment. The taproom was nearing completion at the time and is itself, expansive. The cornerstone of the room being a hand-crafted bar nearly 40 feet in length that is as impressive in woodwork as it is in size.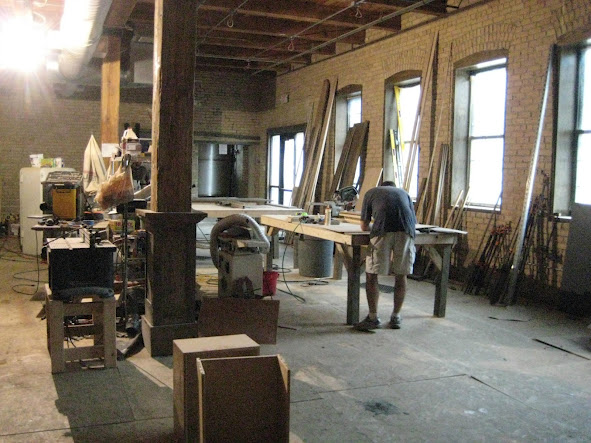 Building a Brand
Forging an identity was as primary a goal for Indeed as crafting a quality product. Their presence online has been active nearly as long as they have had the lease on their building, so even though they've never truly sold a pint, their identity is well-established. Few others would have been as well-equipped to handle this task. Nathan Berndt's background in the web & multimedia along with Rachel's experience as a creative director and Tom's photojournalism skills proved as invaluable as Josh's brewing experience. They decided on their name as a group and were able to design their graphics in-house, so the brand is truly home-grown.
Nathan described the decision to choose the name Indeed as one which resonated with each member of the crew and reflected their approach to the business: positive and fun. It certainly is that, there seem to be myriad ways to make a play on words with "Indeed"and the more I think of it, the easier it gets.
A Community Project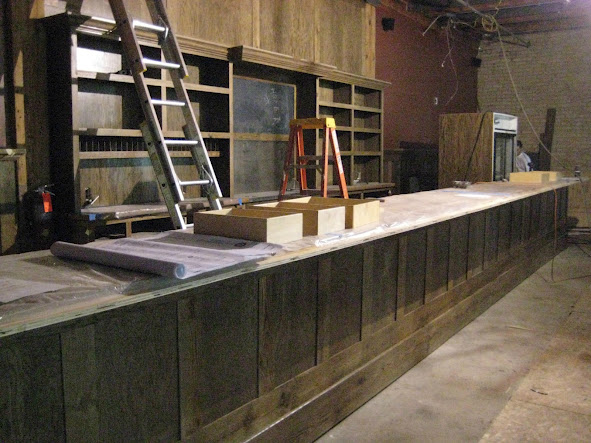 Indeed brewing was started without plans for serving beer on-site. Passage of the "Surly Bill" allowed them to expand their business plan and create a destination. The community of brewers as a whole has proven to be supportive and willing to assist. This was exemplified recently when Excelsior Brewing, recently opened in Excelsior, was ready to keg their beer but left (through no fault of their own) short of kegs. Indeed was able to loan a few empties in the interim.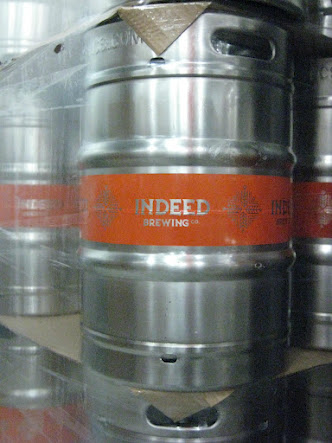 With those empty kegs in mind, Rachel explained that being able to serve the beer was dependent on the obtaining the proper permits and approvals. Their plan is for tap accounts would come first in August with the canning to commence in September. A city council approval was scheduled for and unanimously granted on July 23 and they could receive final approval with the Mayor's signature just over a week later, setting up a goal of August 10 for a taproom opening.
The warehouses and studios I passed while departing, real and unpretentious, made the visit to Indeed a welcome one. I considered the taproom bar, the beer and the brand; each is handcrafted and help make Indeed Brewing a great fit in this neighborhood of artists.