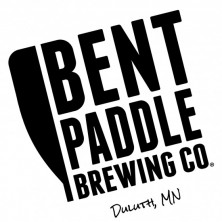 For those of you who didn't catch their launch yesterday, I'm excited to share a little news about a new brewery-in-progress in Duluth, Bent Paddle Brewing Company. It's been a long journey and no doubt they've got a lot of work ahead of them, but I have no doubt brewers Colin Mullen (Barley John's) and Bryon Tonnis (Rock Bottom, Twin Ports/Thirsty Pagan) and their wives & partners Laura (Minnesota Craft Brewers Guild) and Karen will create something special in Duluth with Duluth's first production brewery and taproom. I've had the pleasure of knowing Colin and Laura from day one with MNBeer – at the time Colin was brewing at Barley John's and Laura was organizing the annual Arborfest at Macalaster.
In short, their plan is to launch sometime around the spring of 2013. They're planning on three flagship beers, kegs, 12 oz. cans and of course the taproom. Needless to say, this should be another great reason to visit Duluth!
You can follow their progress on their website: here.
Best of luck to Colin, Laura, Bryon and Karen!