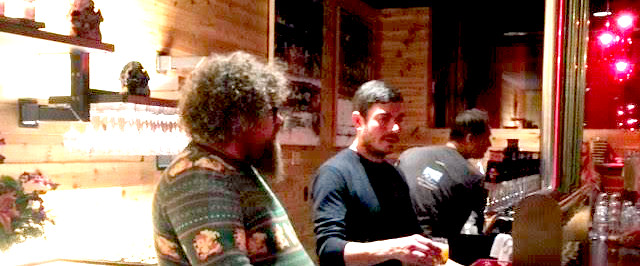 Authenticity. That's the word being thrown around the Surly beer hall over in Prospect Park. They called a select group of media together to announce how they planned to replace their original brewer and trendsetter Todd Haug.
Ben Smith and Jerrod Johnson will carry the torch for the brewing team as co-head brewers, and they have plans to create more unique beers for the market and also to pair with the highly acclaimed food being served at The Brewer's Table. In order to do this, they are starting a "Brewers Series" to showcase their unique talents. Ben has been there for over 3 years while Jerrod was employee #5 back in 2008. The first experiment will be a "champagne beer" created in cahoots with Jorge Guzman and his team for the New Years Eve Dinner which is being hosted by the restaurant. "Collaboration is the name of the game" says Smith. "We've always set trends. We make the beers we wanna make here."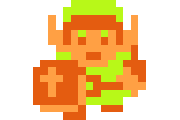 What about the image of the brewery going forward? Well Ben's probably not gonna grow out his hair and cover himself in tattoos, but he's also a metal head—and Jerrod is probably the brewing industry's biggest Zelda geek. So probably more of the same, and somewhere in between. "We're gonna continue to build this dysfunctional family. Change has been the only consistent thing here at Surly" says Johnson.
Something that was emphasized throughout the event (as they poured all four of their IPAs) was that they are not limited to making hop forward beers, but at the same time they won't apologize for their love of hops.
Owner Omar Ansari also spoke about growth of the brewery and mentioned that they may one day go worldwide. "When we envision the growth, we want to continue to explore and create new beers. They're [Ben and Jerrod] just as excited to try the new beers as others."
Here's to hoping for some Zelda themed beers.