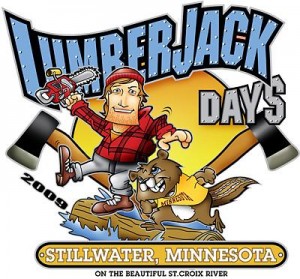 Lumberjack Days is Stillwater's annual summer celebration. We will be downtown Stillwater participating in the festivities with some events. We hope you can join us for the special tapping and fun.

Event Schedule:
Thursday, July 23 4-6 PM – The Water Street Inn – Patio Kegger. We will be serving $2 taps.
Friday, July 24 4-6 PM – Smalley's Caribbean BBQ & Pirate Bar – Cask of Double Hopped Crosscut Pale Ale
Saturday, July 25 – If a brewer spots you wearing your gear, we will buy you a beer. Get your gear online or stop by Still-H2O on your way downtown.
Sunday, July 26 3-5 PM – Mad Capper Saloon & Eatery – We will have a special cask of Spiced MN Tan.