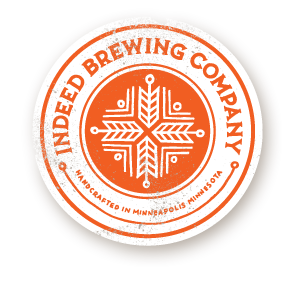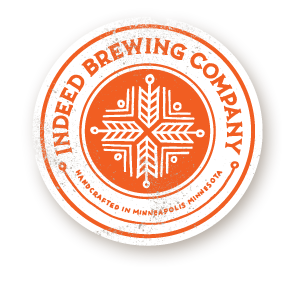 Summer seems to be dwindling (though you wouldn't know it by today's weather) and with that, the fine folks at Indeed Brewing Co. announce some new upcoming beers. Sounds interesting. I'm looking forward to checking them out!
First up, in celebration of the harvest we will release our Fresh Hop ale in our taproom on Thursday, September 20. Brewed with 150 pounds wet Centennial hops harvested just the day before in Washington's Yakima Valley, this sessionable pale ale was brewed with 100% Irish Stout Malt.

Coming in October will be our Sweet Potato Ale brewed in the unique American craft beer tradition of Pumpkin Beers. Look for this beer on a nitrogen pour in our taproom and on draft at local bars and restaurants. In addition we will release very limited and experimental double black ale, Haywire, that we brewed using insane amounts of hops.

Finally when mercury really starts to drop we will release our winter seasonal, Stir Crazy, a winter warmer brewed with brown sugar and raisins.

And if you are absolutely unwilling to let the summer go, we will release one fruit-infused Shenanigan's Summer Ale per taproom day. Each keg has been infused with one of the following fruits: peaches, sweet cherry, blackberry and blueberry.