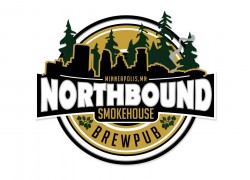 This is cool. Our friends over at Northbound Smokehouse & Brewpub will appear on Beer Geeks TV on November 9th at 12:30am. Locally, the show is on WFTC/Fox 29. To celebrate, Northbound Smokehouse is hosting a pair of special screenings of the episode on Nov. 9 and Nov. 10.
Stop by Northbound to watch the episode – they'll be offering an extended late night happy hour with $3 house beers from 10 pm to 2 am. And to honor the collaboration with Indeed Brewing, Northbound will also offer a partial "tap takeover" with several special Indeed Brewing beers along with Northbound's house beers.
"We're thrilled to be one of the first Minnesota breweries featured on Beer Geeks TV," said Northbound Smokehouse Co-Owner and General Manager Amy Johnson. "Having recently celebrated our first birthday, it's quite an honor to receive national attention. We're also thrilled to share the spotlight with our good friends at Indeed Brewing.
The episode centers on Hot Box, a collaborative beer created by Northbound Smokehouse and Indeed Brewing Company. To create this Imperial Smoked Porter, Northbound hickory smoked 150 pounds of jalapeño and Fresno peppers and cold-smoked malts. The ingredients were then incorporated into the brewing process at Indeed Brewing Co.'s Northeast Minneapolis brewery.
For those unable to attend the late-night screening, Northbound Smokehouse will host two additional screenings on Nov. 10 at 11:00 am and again at 7:00 pm.
"We truly hope that our loyal customers will join us to watch our television debut with us," said Johnson. "None of this would be possible without their continued support."