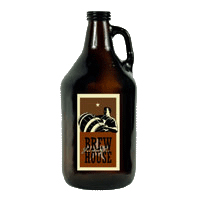 If you haven't already heard, there's a bill in the Minnesota legislature that would allow breweries to sell growlers on Sunday. It's a small step – it's not full-blown Sunday sales, but it would at least put Minnesota breweries on the same level as Minnesota farm wineries, who are allowed to sell their products on Sunday.
It makes sense, right? When I head up north on vacation every summer, I think nothing of stopping into Forestedge Winery in Laporte to grab a bottle on a Sunday. Shouldn't the brewery down the road in Walker (Leech Lake) be allowed to sell me a growler on Sunday as well? Nobody opposes this, right?
Wrong. Apparently there's a group working behind the scenes to squash this legislation, allegedly due to potential contract re-negotiations. Which have what to do with growler sales exactly? http://www.startribune.com/local/255429551.html
It doesn't matter, does it? Please take a few minutes to call or email your state representatives and let them know that you support Sunday Growler Sales!
http://www.gis.leg.mn/OpenLayers/districts