Nearing 1,000 members strong and a healthy demand for their beers, Fair State Brewing Coop has just signed a lease on a 40,000 square foot brewing space just a couple miles (2077 Ellis Avenue in St. Paul) from the taproom. In less than 24 months the beer being made at their brewery/taproom has been recognized locally, nationally and internationally. This is something president and CEO Evan Salle is clearly proud of. "When we signed that first lease we had 125 members. Today we have over 900" he said to a roaring crowd at their members only party.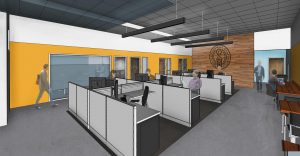 They were named as one the top ten new breweries in the world by RateBeer and were also named the best new brewery in Minnesota for 2015. The new space means they will increase their production five-fold and with a new distribution agreement, Bernick's will help them move into Duluth, St. Cloud, Rochester, and across northern Minnesota. "The plan is to make quantity over here [at the new facility] and keep the small batches over at the current space" says Sallee. This expansion has been in the works for well over a year and the brewery has been operating at capacity for at least that long. The new space will also allow for barrel storage meaning that their barrel-aging program will also be getting a boost. Anyone who's had their barrel-aged beers should be very, very excited about this.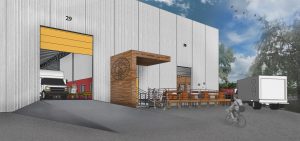 Head brewer Niko Tonks seems equally excited as he lamented about being able to do even more experimental stuff at the current space. It'll be similar to Fulton where the highest volume beers are produced at the new facility, leaving the smaller batches to be brewed at the taproom space. "It'll be good be able to do real experiments at the current space" Niko said chuckling. He also mentioned that they'll initially be canning Roselle, Pils, Saison DuPonde, and Hop Lager out of the gate.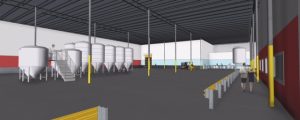 Expect to see more of their beers available in cans and on draft at accounts around town. Oh and Roselle (the first sour beer canned in Minnesota) will be readily available in stores once the new space is up and running in early 2017 according to Sallee. They've had trouble keeping up with the demand for that beer.
Cheers!