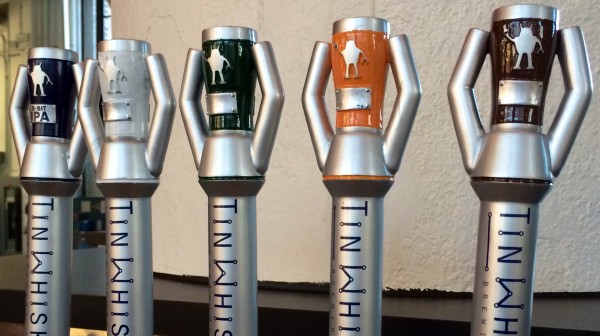 Need another notch in your Minnesota craft brewery belt? Tin Whiskers is opening their taproom today starting at 3pm. Head over to 125 E. 9th St. in Saint Paul to see just what these three electrical engineers-turned brewers are up to.
"After so long it is crazy to think we will sell our first pint this Friday," says George Kellerman, 1⁄3 founder of Tin Whiskers. "The taproom atmosphere turned out exactly how we wanted, and the brewers did a great job on the beer. This weekend they'll showcase a few of their beers including "Alpha" and "Beta" versions of recipes. The full beer line­up will come later at the official Grand Opening event, date yet to be announced.
This weekend the brewery will offer three beers, including:
Beta Batch (carbonated and nitro options): A full­bodied and roasty stout with a lingering sweet aftertaste and notes of chocolate.
Wheatstone Bridge Beta Version: A crisp and refreshing american style wheat beer with distinct flavors of honey and chamomile tea.
Flip Switch IPA Beta Version: An American pale ale with a deep citrus aroma, malty backbone, and a relaxed bitterness.
After the soft launch on Friday, May 14, the brewery will remain open with the hours of: Wednesdays from 4:00 p.m. ­ 11:00 p.m. Thursdays from 4:00 p.m. ­ 11:00 p.m. Fridays from 3:00 p.m. ­ 11:00 p.m. and Saturdays from 12:00 p.m. ­ 11:00 p.m.