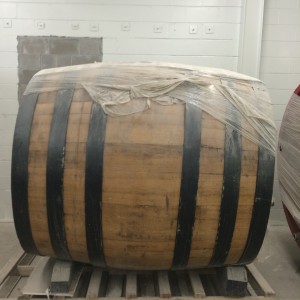 It all started back in college when Mat Waddell tried a Saison for the first time. "That got me into fermenting with fruit" he says. Next were a series of internships at breweries like Summit and Badger Hill where he says he learned the importance of quality when it comes to making beer. Now Mat finds himself taking the ultimate risk in opening his own sour brewery in south Minneapolis.
This isn't just any brewery though. His beers are going to fall under the category of "coolship" which by definition are fermented in open vessels—meaning that they utilize wild yeast to munch on the sugars instead of those cultivated and sold to the masses. There are a number of breweries out there currently practicing this including Allagash Brewing and Jester King. This of course involves a lot of risk in that one beer won't taste the same as the last. "I love the wild, uncontrolled risk" says Waddell. "You get a nice reward."
There are two ways of making coolship beers. The traditional way with open fermenters sitting out doors which would ideally happen in late winter and spring, and what is called wood cellaring (Jester King does it this way) which is where the wort is inoculated with wild yeast after it has been transferred into wooden barrels.
The space currently is not much to look at with all of the construction going on. Eventually though, there will be windows throughout the brewery where you can peek inside the production area, and picnic tables to sit at while you sip your brew. There will also be an indoor projector and screen where you will be able to watch the Olympics all summer long.
The outdoor beer garden will need plenty of work (currently a barren slab of busted concrete) but in the end will be home to some fire pits and a nice plot of grass complete with trees and hopefully hops. Mat also plans to screen some outdoor movies on the wall out in the beer garden where he hopes people will gather and enjoy the beer and weather. In fact, the goal is to keep the glass garage doors open all summer so the entire space will feel open. "We're going for light and bright open space" according to Mat.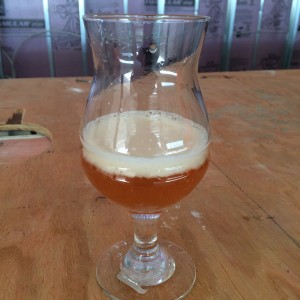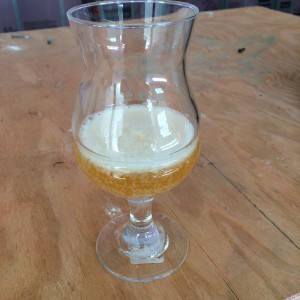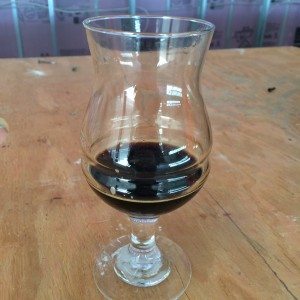 Upon opening he plans to have his House beer (and a Spanish cedar version), a Pale Ale using Conan yeast, and a House Stout that showcases bourbon sugar. After a couple of months you can expect to see some of the Barrel Fermented Saisons come out followed by their sours in about 6 months. Mat is hoping for an early summer opening.
Wherever there is risk, there are often rewards.
Wild Mind Ales
6031 Pillsbury Avenue
Minneapolis, MN 55419
Cheers!