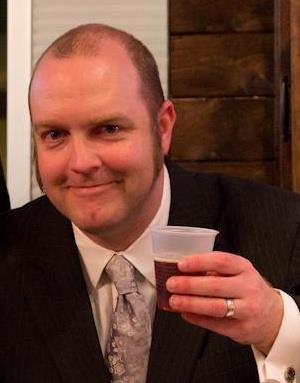 Jason Alvey, owner of St. Louis Park's Four Firkins is once-again behind some interesting Minnesota beer legislation. Regular readers and beer nerds might recall last year's attempt to pass a bill that would allow a liquor store to sell merchandise featuring the store's logo. The legislation received opposition from the Minnesota Grocers Association and ultimately didn't pass.  Although liquor stores in Minnesota can only sell 13 prescribed types of products, apparently the Grocers Association felt that t-shirts would be a "slippery slope." Slippery? Silly? You tell me.
In any case, with help from Representative Steve Simon (SLP), the bill is returning this year. I spoke with Jason today got the impression that both he and Simon feel the bill will pass, though they'll still need as much support as possible.
…but wait there's more! Alvey and Simon also plan to introduce an "Education Bill" for liquor stores as well. This bill would allow all Minnesota liquor stores to hold one class per month and charge a fee per head to in order to pay special guest speakers. Currently this is illegal – as the law now stands, all off-sale tasting events must be free of charge. Alvey's intention would be to pull in guest speakers from around the country and have attendees pay for the speakers' time, not the beer.
Both of these pieces of legislation will need your support. We'll keep you posted as things progress!