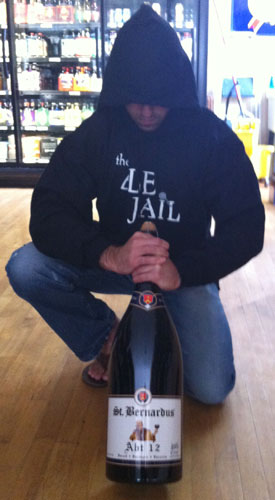 The Ale Jail is in-your-face bringing you the "Gods of Quads"!!
This class will cost you $15 bucks and there is space for 20 people. What do you get? You get to drink from a 6000 ML bottle of Abt 12 dry  and learn about big quads from Brad the Quadguy himself. You get to drink massive quads and talk beer with other quad swilling warrior monks. Wait, that's not it, Brad will also be bringing a very special aged 6 liter Jeroboam of Val-Dieu quad from his own cellar!! Oh yeah, you get to drink out of and then take home a sweet Abt 12 chalice as well.
You must stop in the shop and buy tickets to this class beforehand (cash only) so don't wait, spaces will fill up fast! Cheese and bread will be provided.