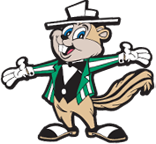 One thing I've never quite understood is the number of people who choose to drive to and from the Minnesota State Fair during rush hour. Dumb, dumb, dumb. Don't do this. You'll thank me later!
Friday, August 23rd:
Today's beer flights in Land of 10,000 Beers:
HOPPY:
Summit Horizon Red Ale
Excelsior XLCR
Third Street Bitter Neighbor
Surly Furious
LIGHTER:
Fulton Lonely Blonde
Third Street Rise To The Top
Summit Pilsner
Surly Hell
BELGIAN STYLE/SWEETER:
Lake Superior North Shore Wheat
Olvalde The Auroch's Horn
Boom Island Hoodoo Dubbel
Surly Cynic Ale
DARKER:
Summit Oatmeal Stout
Lift Bridge Chesnut Hill
Schell's Ocktoberfest
Brau Bros Bancreagie Peated Scotch Ale
To keep up to  date with Minnesota Craft Brewers Guild events, speakers, flights and other fun things at the Fair, be sure to follow @mncraftbrew on Twitter and check out their Facebook page!