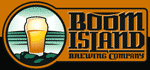 Boom Island Brewing Co., whose owners themselves are musicians, are brewing up a "Support-The-Musicians-Beer" in support of the musicians of the Minnesota Orchestra.  Their goal is to raise money for the orchestra's outreach programs for schools and  community. Boom Island plans to donate $1 from every bottle sold to the Minnesota Orchestra's musicians. But the beer needs a name!
The beer is in the fermenters and they want a name by  Midnight on Wednesday,  January 30th! They plan to introduce the beer at Winterfest on February 1. So get cracking! Send your entries here: prcommittee.musicians@gmail.com
They're also looking for another downtown location for a beer release. The beer will be at the brewery, local liquor stores and some restaurants.
Details:
Prizes include a Sibelius CD (yes, the hard to find Grammy Nominated CD!), a Support the Musicians T-Shirt and/or a Boom Island T-shirt and a sample pack of Boom Island's Belgian-style beers.
Please include: Beer Name Entry, Your name,Your email & Your phone number. Deadline for entries is Midnight on January 30, 2013. The Judges will make a decision based on entry time and date in the case of duplicates. You may enter more than once, with a limit of three times. LoMoMO, spouses & family, and employees of Boom Island are not permitted to enter.
Beer details:
Color: Very Light Copper
Flavor: Moderate to Assertive Hop Bitterness with slight clove-like esters
Mouthfeel: Light and Crisp with a dry finish
Approx 6% ABV