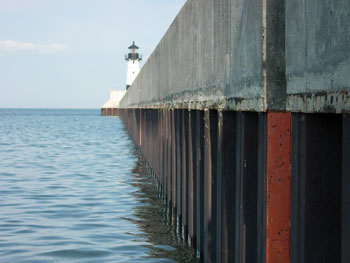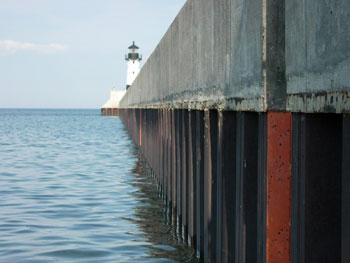 This is cool. GetKnit Events is hosting several brewery tours to Duluth this spring and summer. $109 gives you access to six different Duluth breweries and brewpubs, private tours, coffee pastries, pub fare for lunch and a gourmet dinner, not to mention round trip transportation. Interesting, eh?
Our GetKnit Gurus will help you get a jump start on the day with a sunrise breakfast of pastries and our first "brew" of the day – coffee.  A deluxe motor-coach will then whisk us away to the North Shore.  Upon arriving in Duluth, we will make our first stop at Bent Paddle Brewing Company – a brand new, state of the art brewery, where we will get a taste of the day to come with signature beer tastings and an exclusive behind-the-scenes tour.
From there, we'll travel to Canal Park Brewing Company, where we will fill up with several more tastings and a hearty beer-inspired lunch.  Options including a brewski (WI-made bratwurst), classic cheddar cheese burger with fixings, chicken and cheese sandwich, Pub Wing Dings or a plantain burger.
After re-fueling, Lake Superior Brewing Company will welcome us with another round of tastings to be complemented by a brief lesson on the history of brewing in the North Shore region.
Next, our crew will make our way to Castle Danger Brewery, a one-of-a-kind brewery who makes their mark on the local brewery scene by serving up "dangerously" good ales.
From there, we'll continue on to Carmody Irish Pub, located in the historic Port-Town District of downtown Duluth to taste some of their superb dark stouts and seasonal brews.
Before making the journey home, we'll stop by Tycoons Alehouse and Eatery to savor our last few tastes of the day along with a delectable dinner.  Options including hand-trimmed pork loin, artichoke-stuffed chicken florentine, stuffed poblano peppers, and classic fish 'n' chips are sure to satisfy even the largest appetite.
Between the thirst quenching beer tastings from the six North Shore breweries and the mouth-watering meals at some of Duluth's finest eateries, you will have countless opportunities to purchase pints, growlers, and souvenirs to help remind you of this day that left you feeling good and "hoppy."
Trips leave from Roseville, depart at 8:30am and return around 9:30pm. Thirteen hours of beer-fueled fun.
If you'd like to read more or sign up, follow the link here.Tour dates: April 20th, May 11th, June 1st.