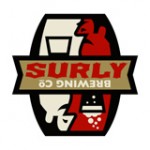 Well, we were right. Last year in June, one of our sleuthy readers made a pretty good about Prospect Park being a possible location for the new Surly brewery thanks to some information Omar let slip in a video interview. Triple T (if that is his or her real name) dug through some real estate documents to find such a location and Prospect Park it was! Nice work Triple T… as far as we know, he/she was the first to hone in on this location.
Surly Brewing has announced the purchase of a "destination brewery" in the Prospect Park neighborhood of Minneapolis. While the site will require some environmental clean-up Surly hopes to be brewing beer at the new facility in 2014.
The 8.3 acre site is located at the corner of Malcolm Avenue and Fifth Street SE. It is just north of what will eventually become the Central Corridor light rail's "Westgate" station.
source: Star Tribune
Update: Press release below the fold.
URLY BREWING FINALIZES PURCHASE OF MALCOLM MIDWAY SITE
Brooklyn Center-based brewery purchases 8.3 acre parcel spanning Minneapolis and St.Paul for its 'Destination Brewery', environmental cleanup to begin Fall 2013
MINNEAPOLIS, Minn. – April 15, 2013 – Surly Brewing Co. closed today on the purchase of the preferred site for its Destination Brewery and will continue the next steps in developing the $20 million project.
Around 2:40pm CST today, Surly Brewing closed on 8.3 acres of brownfield land on the northeast corner of Malcolm Avenue and Fifth Street SE in Minneapolis (with a small portion of the site in St. Paul). It also announced new partnerships with environmental specialists Barr Engineering and general contractor McGough Construction.
"It took us two years to find the perfect location and now we're finally ready to plant the Surly flag in the Prospect Park area of Midway and continue the next steps to build our $20 million Destination Brewery," said Omar Ansari, founder and president of Surly Brewing Company. "The Malcolm Midway site has everything we need to build a world-class brewery. We're excited to be moving to a central location that'll be a destination for everyone in the Twin Cities."
Minneapolis Mayor R.T. Rybak said: "Minnesota Nice is about to get Surly. The City of Minneapolis has worked closely with Surly for years, first to pass the bill that allowed this project to move forward, then to transform a formerly blighted site into a destination brewery and the latest Minneapolis beer hot spot. It's a great example of how government can work with a great small business that makes a great local product to create good jobs in manufacturing, hospitality and tourism."
NextStep in a Long Road
In May 2011, Governor Mark Dayton signed the omnibus liquor bill which included provisions for a "Taproom License" that allowed Minnesota breweries that produce less than 250,000 barrels of beer to sell pints of their own beer on their premises. This law change meant Surly Brewing could move ahead to build its proposed Destination Brewery, featuring a bar, restaurant, beer garden, and event center with the capability to produce more than 100,000 barrels of beer each year.
Once Surly knew it could build its Destination Brewery, it hired local real estate consultants TEGRA Group to help it find a suitable new home. Surly and TEGRA identified more than 80 possible locations in 30 cities around the Metro. Surly noted that this is a 100-year decision and location, so viability was absolutely key and Surly took the necessary steps to properly vet every opportunity.
In June 2012, Surly and TEGRA boiled down itsoptions to a handful of viable sites for developing the Destination Brewery, and the Malcolm Midway site was top of that list. It is large enough to accommodate the infrastructure for a 100,000 barrels per year production brewery and potential growth beyond.  It is close to rail, road, bicycle lanes and the new University Avenue light rail line.
The site requires environmental cleanup to accommodate the planned production brewery, beer hall and beer garden.
Surly Brewing applied for more than $2 million in grants to assist in the cleanup. In January 2013 it was awarded grants from the Metropolitan Council, Minnesota Department of Employment and Economic Development, and Hennepin County. Surly Brewing has also applied for a $500,000 Transit Oriented Development loan from Hennepin County, and it notes that the loan application is a competitive process, and the decision will be announced later this year.
New Partners
Now that Surly Brewing has purchased the Malcolm Midway site, it can begin the process of environmental cleanup and deeper facility design. Minneapolis-based Barr Engineering has been leading the planning for environmental remediation.  The next steps in securing approval for the remediation process are underway in hopes that actual cleanup efforts can begin in Fall 2013.
Twin Cities-based McGough Construction has been tapped to build the Destination Brewery after environmental cleanup is complete. The McGough team is working with Surly, HGA Architects and TEGRA in refining the design, budget, schedule and municipal approvals that will lead to the start of construction.  McGough has built notable Twin Cities landmarks like the Guthrie Theater and Ordway Center.
Continued Support
Surly has been assisted throughout this process by support from elected officials, governmental staff, the Prospect Park and surrounding neighborhoods and Surly Nation, who all look forward completion of the Destination Brewery.
About Surly Brewing
It all started in Omar Ansari's garage in 1994. He liked beer, felt it should be brewed a certain way, and had expectations of what defined good beer. The motivation for the big idea was the fact that Ansari, along with current (and soon to be) beer lovers were growing "surly" because they couldn't find enough good beer. A space was procured in 2005, previously the home of his parents' abrasives manufacturing business – the very building used by Omar's Pakistani father and German mother to build their own business 40 years before. By the end of 2005, Ansari and head brewer Todd Haug put the finishing touches on their big idea and all systems were finally 'go': Surly sold its first keg on February 2, 2006, and has never looked back. Now, seven years later, after unbelievable growth and an expanding family of beers, Surly is served at more than 500 Minnesota bars and restaurants and has received several national beer awards. More information can be found at www.SurlyBrewing.com.