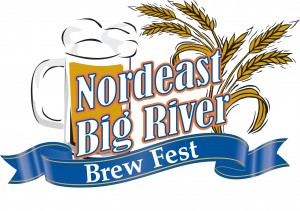 For the third consecutive year, the East Side Neighborhood Services is proud to offer a beer fest in the historic Northeast Minneapolis neighborhood. The fest will take place on Saturday October 19th, 1:00pm-4:00pm at the Historic Grain Belt Bottling House located at 79 13th Avenue NE, Minneapolis.  An ever-updating list of participating breweries can be found here.
Tickets are $25 in advance and $30 at the door.  In addition to esns.org, tickets can also be purchased at North Loop Liquor on 2nd Ave downtown Minneapolis.  All proceeds from the Brew Fest go to the ESNS, who provide community support and assistance in various capacities throughout northeast Minneapolis.
But wait, there's more!
In addition, local homebrew club the Nordeast Brewers Alliance is holding the 2nd Nordeast Big River Homebrew Competition.   This is a BJCP sanctioned competition for all BJCP beer styles (no mead or cider).  There are also two additional categories, American Wild Ale and 100% Brett, so unleash the wild ales and bring out the funk!  Registration opens Saturday August 24th at nordeasthbc.brewcompetition.com. Judges and stewards are welcome to sign up as well; judging will be October 12 & 13.  Winners will be announced at the Nordeast Big River Brew Fest on October 19.  Check out the promo from Chop & Brew here.
It's always a great time in Northeast Minneapolis.  Come for the art, stay for the beer!