The brewery in town known for pushing boundaries is launching a series of beers they're calling Deviation. Keigan Knee and his crew of brewers plan to make use of a 10-barrel fermenting vessel they installed 6 months ago with the sole purpose of experimenting with ingredients and processes to create new beer experiences.
These "experiments" will be taproom only releases and will not be made in large batches unless they are successful—measured strictly by popularity with their patrons. Those cute names they've given their flagships offerings will not apply to this series. Each batch will only be assigned a number beginning with 001 and 002. The first two will be available in the taproom on Friday, October 14th beginning at 7 pm for 001, and 8 pm for 002.
Deviation 001 is being described as a dark beer that was brewed with pilsner, rye, wheat, and coffee malts. The hops used in this batch were Amarillo, Cascade, and Columbus. Only 17 kegs were produced so it won't last long. 5.6% ABV, 43 IBU, 21 SRM.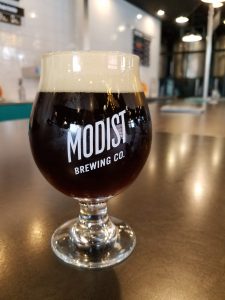 Deviation 002 is a wheat monster. In fact, it was brewed with 100% wheat malts (which is very uncommon) and tons of Citra, Bravo, and Ella hops. This should be a beautiful, hazy looking beer due to the use of 100% wheat malts. Only 20 kegs were produced. 7% ABV, 88 IBU, 4 SRM.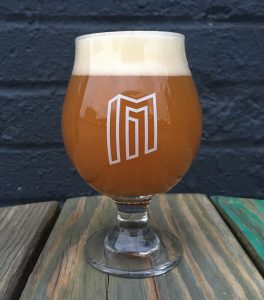 These releases are one-of-a-kind so you don't want to miss out.
The Modist vision:
At Modist, our aim is to modify beer and how it is perceived by defying rules and
expectations. We don't abide by established style guidelines and refuse to bend to pre-
conceived notions. We push past traditional brewing by embracing creativity and
unconstrained experimentation, taking an innovative approach to ingredients and
techniques in order to harness raw inspiration and create a new beer experience.
Cheers!