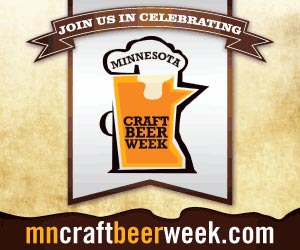 Minnesota Craft Beer Week is May 13th – 21st. No doubt you're already familiar with all of the great happenings, prizes and more. Hell, there's even a homebrew competition! Be sure to check it all out.
Wanna' win an event passport and Minnesota Craft Beer Week t-shirt? We've teamed up with the organizers to give away a few! In the comments, we want the story of your "craft beer epiphany." What opened your eyes to the world of craft beer? Was it Summit Altbier back in the day? Or were you a more recent convert? Either way, we want to hear your story. Try to limit it to a couple of paragraphs. The best entries will win a shirt & passport. Be sure to share your story – we've got several to give away!
Be sure to include your email address with your post so we can contact you. It won't be published, but we'll have it on the backend of the site so we can get ahold of winners.
Cheers. Get writing!
CONTEST CLOSED. WINNERS HAVE BEEN EMAILED!