I was too busy enjoying good beer, talking to new people and trying to stay dry to take many photos this year, however, here are a few for your viewing pleasure.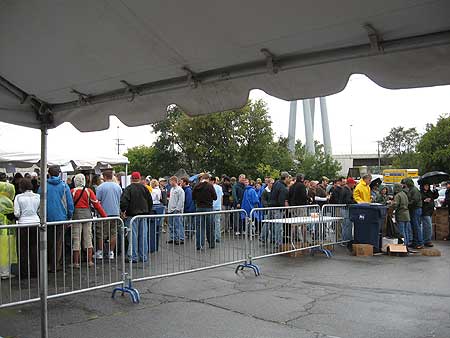 Hmmm. This was taken either around 11:50 or 12:50… Quite a thirsty crowd…
Carrie, Kelly, Junior, Cory & Dawn had the perfect stay-dry seating… directly behind the MNBeer/Twin Cities Imbiber table under a loading dock. Cory fit… just barely.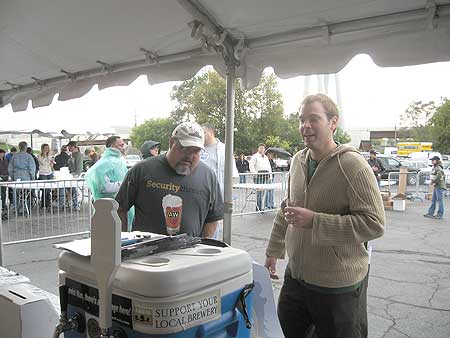 Skypilot and Beachscrat enjoying a little Grand Cru thanks to Twin Cities Imbiber.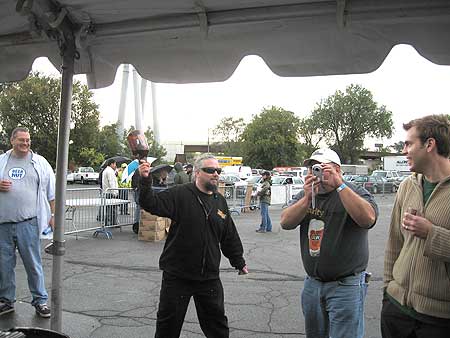 If Skypilot has a huge goose-egg on his head, we saw nothing… Todd Haug (Surly) shows his appreciation for Skypilot's recent review of SurlyFest.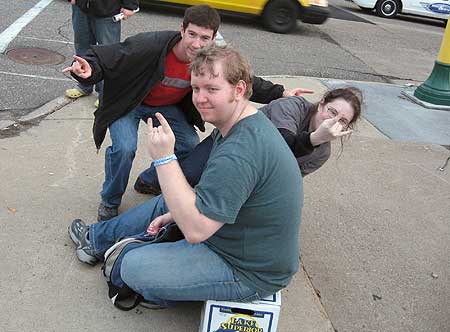 Luke, Cassie and some random drunk guy. Thanks for the beer!