Rob Shellman launched Better Beer Society earlier this year with two great events – – a brown-bag blind tasting and film screening/discussion panel about women in the beer industry. Later this month, you'll have another chance to partake in another brown bag event at Butcher and Boar, which promises to be nothing short of awesome. You can buy tickets for Summer Session: BBQ Beers here. Read on for more information about Rob & Better Beer Society.Further questions? Don't hesitate to shoot rob an email: rob@betterbeersociety.com
1. Tell us a bit about the impetus for Better Beer Society.
My passion and dedication for craft beer all started while my wife and I were living in Southern California, and just being immersed in an amazing beer culture. I then sought out my certification as a Cicerone, and the wheels just started turning. The concept actually started as a bottle shop, and has slowly morphed into a full blown agency for craft beer. I wanted to create an agency that promotes and supports all aspects of craft beer, and brings the entire community together. As far as I know, this agency is one of a kind.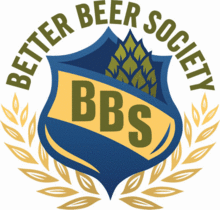 2. What inspired you to get involved in the craft beer scene in Minnesota?
My wife and I are from here, and we knew right away that we, and BBS belonged in Minnesota. We are on the cusp of becoming one of the next great destination beer states, but together as a beer community we have lots of work to do to get there. With the vast growth of beer focused bars and restaurants opening as of late, I felt there needed to be an agency in place that was both educational, creative, and would strive to help improve the level of quality across the board in our community.
3. Without overthinking it… describe your ideal beer… right off the top of your head…
My ideal beer would be sessionable, a conversation beer if you will (4 – 4.5% ABV). It should have a nice hop bitterness to it (preferably Nelson Sauvin or Citra), it would be balanced, but still have some depth to it. Maybe a British Ale yeast strain? Just something so that I can have a few over a period of a night with friends, and focus on the evening, and not the beer.
4. What was the first Minnesota-made beer to pass your lips? How about the latest?
The first Minnesota made beer I tried would have to be either James Page back when they were in Northeast Minneapolis, or a Summit EPA. The last MN beer I had was yesterday at Muddy Waters for lunch. I had a Steel Toe Size 7 with a soft shell crab bánh mì…which I later dreamt about.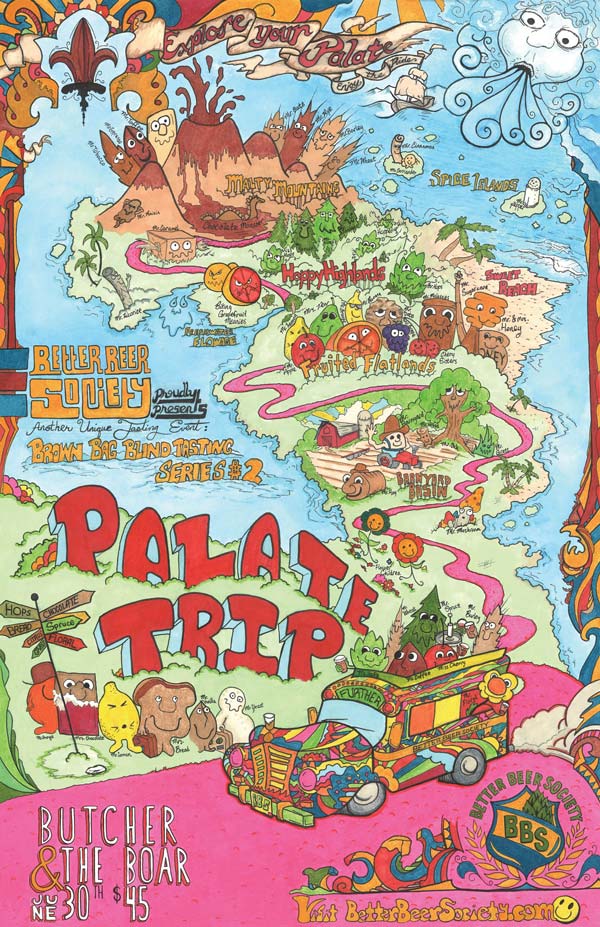 5. If you could change one thing about the craft beer scene in this state what would it be?
I would revisit our growler law. As it stands now, you need to purchase a growler exclusive to that selling establishment, that has their logo on it. So you have no choice but to accumulate a bunch of glass, which I feel is wasteful. Yes, filling these many growlers is certainly eco-friendly and allows us to reduce and re-use…but why not have a universal growler? One vessel that is recognized by the state, which allows for less waste. Perhaps it could be a stainless steel or Nalgene growler, allowing for use in state parks…oh wait, that's illegal too isn't it?
6. Where do you see craft beer in Minnesota in 10 years?
Again, I see Minnesota as a craft beer destination state, much like Oregon or California. We're making great beer in Duluth, the Twin Cities, as well as other markets like Bemidji and St. Cloud. Once Surly opens their newly-expanded brewery I feel it's really going to open the tourism flood gate. Saturation is inevitable, though once the dust settles…the market should dictate who stays and who goes, and we should be left with only high-quality and interesting craft beers. We're building something pretty special here, I'm just happy to be a part of it.