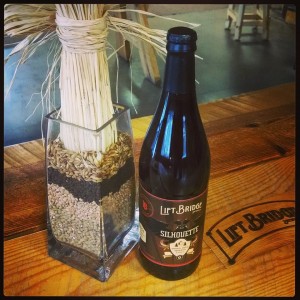 Fulton will be brewing their 300 IPA year-round now. Brewed with Mosaic hops, this has quickly become a local favorite for hop heads. Expect to find this around town starting on January 18th.
Our friends over at France 44 Cheese Shop (MPLS) just tapped Hawaiian Speedway Stout from AleSmith Brewing. This highly coveted Imperial Stout is a version of their popular "Speedway Stout" but is made with vanilla beans and toasted coconut.
Summit Brewing is celebrating 30 years in 2016 and they plan to celebrate by releasing four special beers throughout the year. The first one will be a Double IPA (8.5% ABV) made with Pale, Concerto Pale, and wheat—and aggressively hopped with Mosaic, Citra, Equinox, Bravo, Orbit and Experimental 06300. Four packs of tallboys should begin to hit shelves in a few weeks.
Dangerous Man, The Minneapolis Beard and Moustache Club, and Chowgirls Killer Catering will be hosting the 3rd annual Beard and Mustache Contest at the Solar Arts space on Sunday, January 17th at 1 pm. This also kicks off Dangerous Man's 3rd Anniversary Week. You can register on the day of the event and if you'd like to attend it will only run you $5. Dangerous Man beer will be available for purchase on site as well as those fantastic pasties from Potters.
Lift Bridge is hosting their Silhouette Release Party on January 23rd from noon until 10 pm. They conducted a pre-sale for bottles of Silhouette but will sell any remaining bottles they might have at the event. Tickets are only $5 and include a free beer token.
Cheers!