Last Friday I had a rare opportunity to spend the day at Surly for a brew day with Michael Palmer from Sierra Nevada for their Beer Camp collaboration. The beer is called $pice Boyz, a lager infused with ginger and cayenne—aged on oak, and appearing on tap at the Surly Beer Hall. The Sierra Nevada version was brewed a couple months ago and will be released in the Beer Camp 12 pack. Their version was simply named Ginger Lager.
"All three of us came up with the idea for this beer" says Surly co-head brewer Jerrod Johnson. "We wanted to make a beer that would age well. We figured all the other folks would be making bigger beers, and we wanted to make something more sessionable."
Ben Smith is the other co-head brewer at Surly and he was excited to work with Sierra Nevada on this project. "Their [Sierra Nevada] hospitality is second to none. Everyone there is a professional, and it was cool to see" says Smith. We wanna be stewards of the industry and it was a great experience." He reiterated what Jerrod said about wanting to make something that was easy to drink. "We made some assumptions about what the others were going to do. They were doing sippers. Let's make something simple but unique." Jerrod and I have always wanted to do a ginger beer."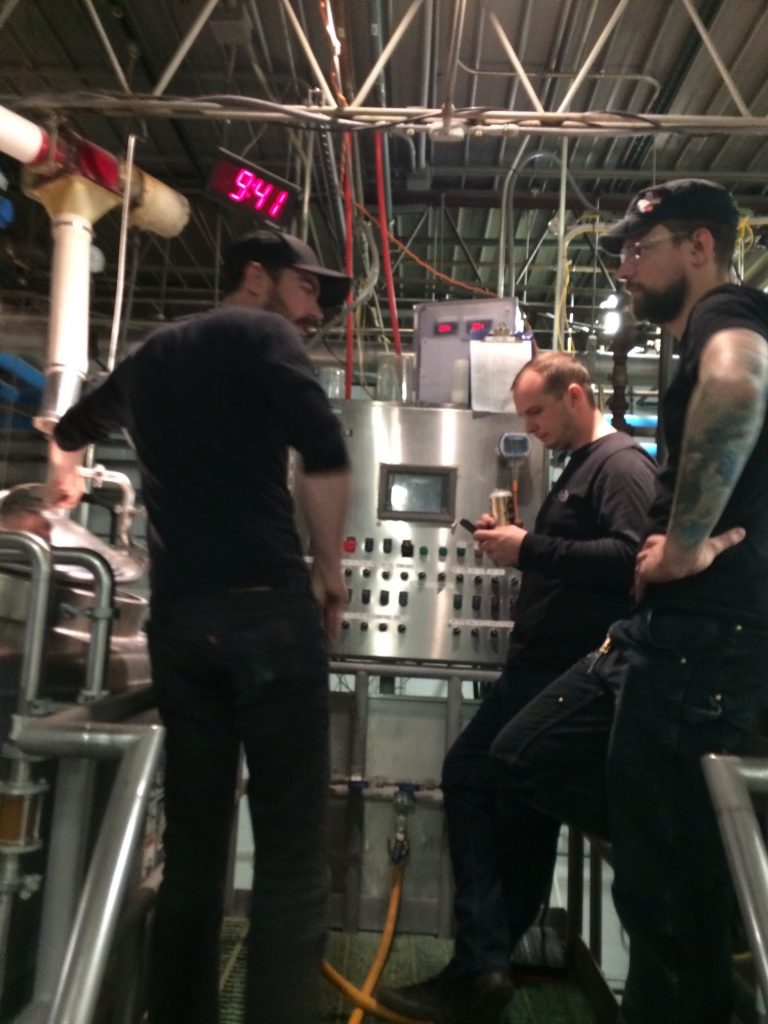 How did this all come together? Well, it started when I ran into Michael, Jerrod, Ben, and Josh Lemke (brewer at Surly) at Grumpy's in Northeast last Thursday evening. They suggested that I come in for a brew day at the Brooklyn Center Brewery. You don't pass up an opportunity to brew with two of the best breweries out there.
The brew day began with a Red Bull courtesy of Josh. He mashed in while Ben and Jerrod held a meeting in back. Mike joined Josh and I on the brew deck and performed the ceremonial adding of the hops.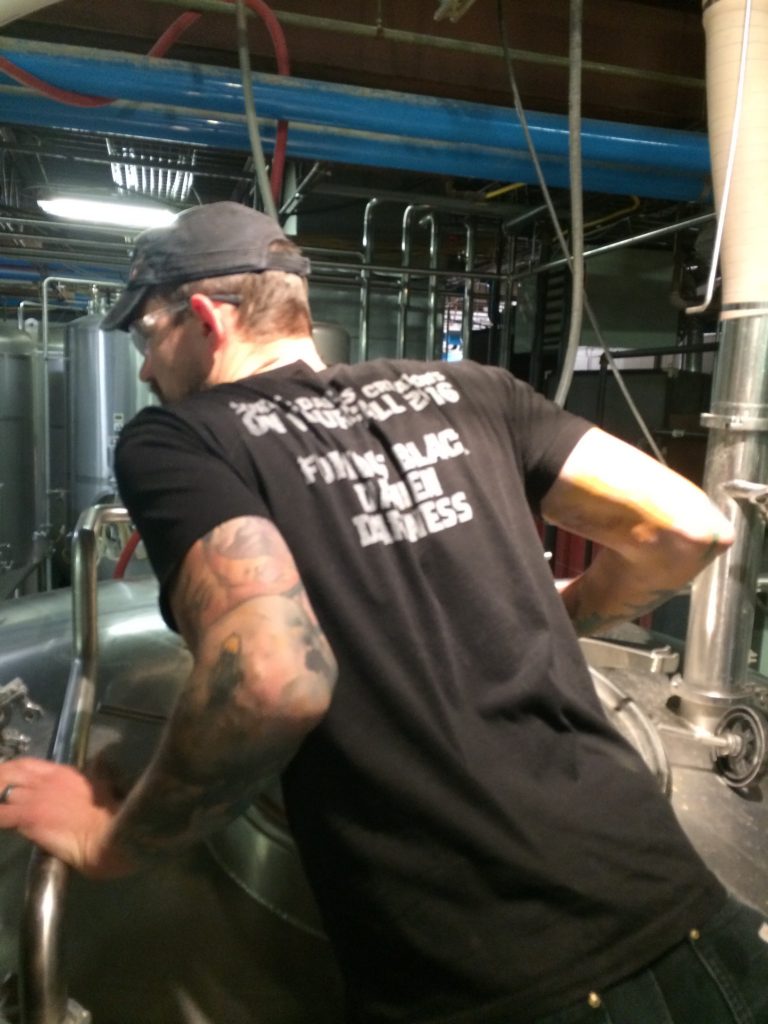 Ben and Jerrod joined in while we chatted about brewing and all the fun new beers that Surly has coming. Ben, Michael, and I sampled some of those beers to see how they were coming along.
Then it was back to the brew deck where we checked in on the boil. Josh was busy monitoring the progress of the batch. I chatted with Jerrod before he had to skip over to Surly MSP for a meeting.
Ben and I then bellied up in the old taproom and talked about Sierra Nevada, the collaboration beer, and life in general. He tells me that the Surly version of the beer will be a taproom only release starting in June and that the SN version will be included in the Beer Camp 12 pack, also in June.
Back out in the brewery Josh was manning the kettle and also took some time to change up the music in the brewery. Heavy metal would be the music of choice. Ben joined him on the deck to perform another hop addition while I was "busy" SnapChatting the process.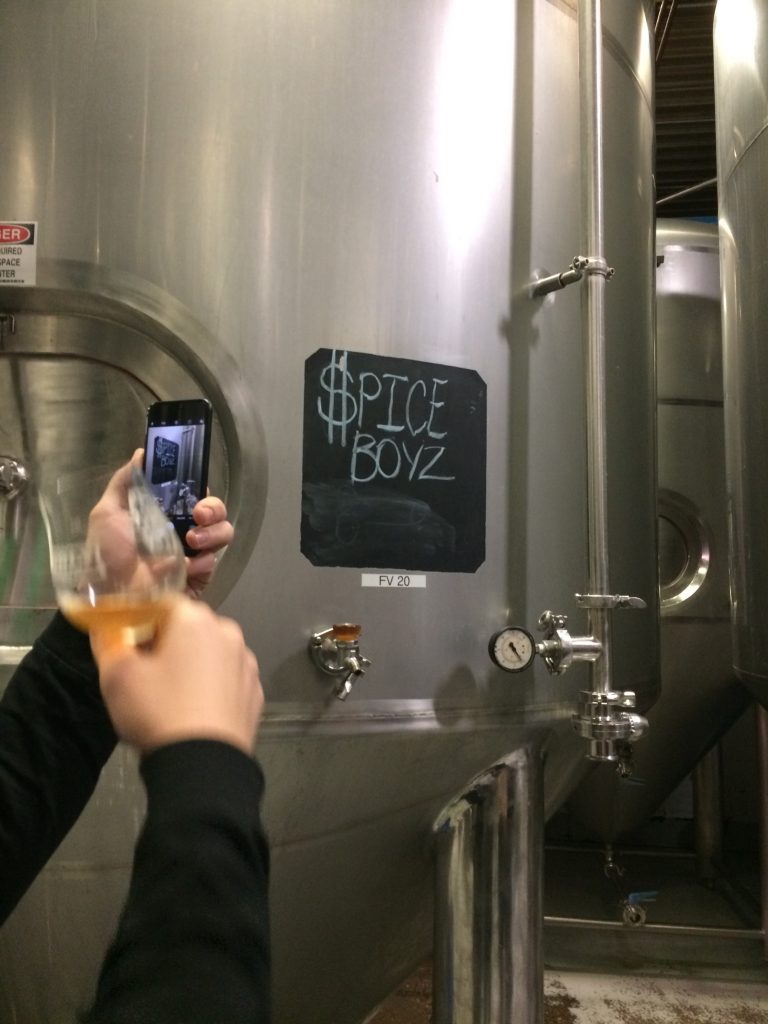 The crew then broke for lunch and that's where my day there ended. The experience was fantastic, and the Surly brewing team is group of true professionals that know exactly what they're doing. It almost seemed too easy. I guess that's what you'd expect from one of the most respected breweries here in the country.
One thing is certain, you're gonna want to stop in at the Surly Beer Hall in June for the $pice Boyz release. Just make sure you don't break out in full Spice Girl mode….That would just be awkward.
Cheers!